This car started it's life as an official track vehicle. In 2005 there were 3 official pace cars, 8 Victory Red festival Corvettes, and the rest of the festival vehicles were the yellow Chevrolet SSRs. This Corvette was Victory Red festival car #5 of 8. It was a certified parade-lap vehicle and participated in a lot of the activities in May. It has full documentation from the month, including the Certificate of Authenticity as an official parade vehicle, as well as all the parking, flag lot, and misc Indy 500 artifacts, and all window sticker and original receipt documents.

Strobed Indy 500 Corvette Replica...one of a kind!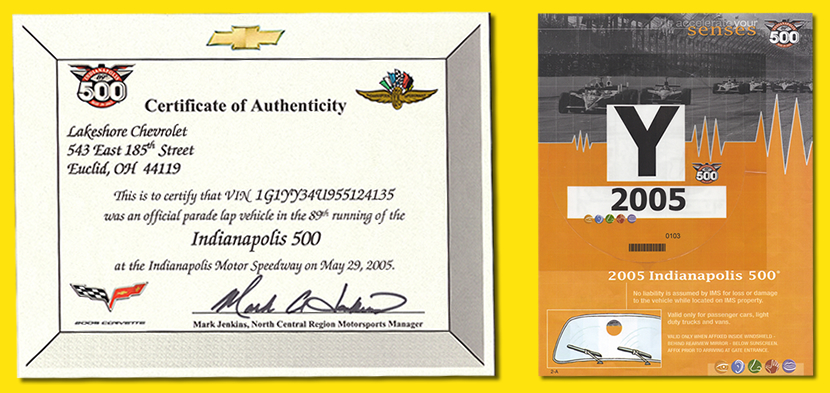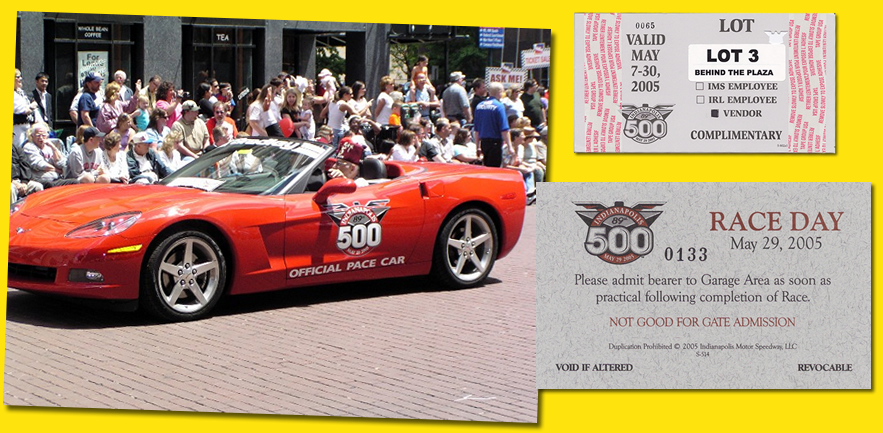 After the month of May this car was sold as a "drive away" and ended up at Lakeshore Chevrolet in Euclid, Ohio. Where the first owner located it, bought it, and shipped it back to Indy for the IMS Authentication and pace car conversion.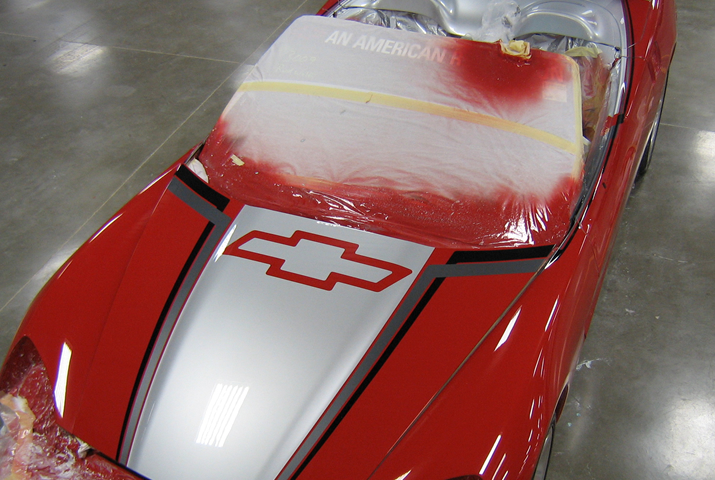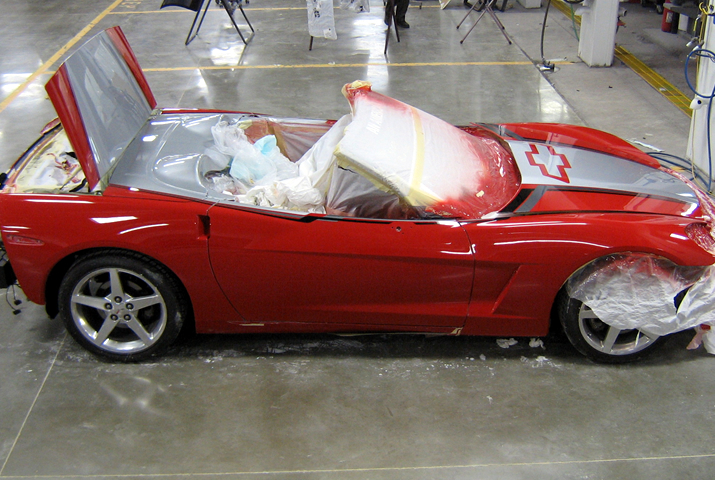 Once the car was converted to an official replica, it was loaded on a trailer and taken to the National Corvette Museum and place in the Pace Car display in the rotunda.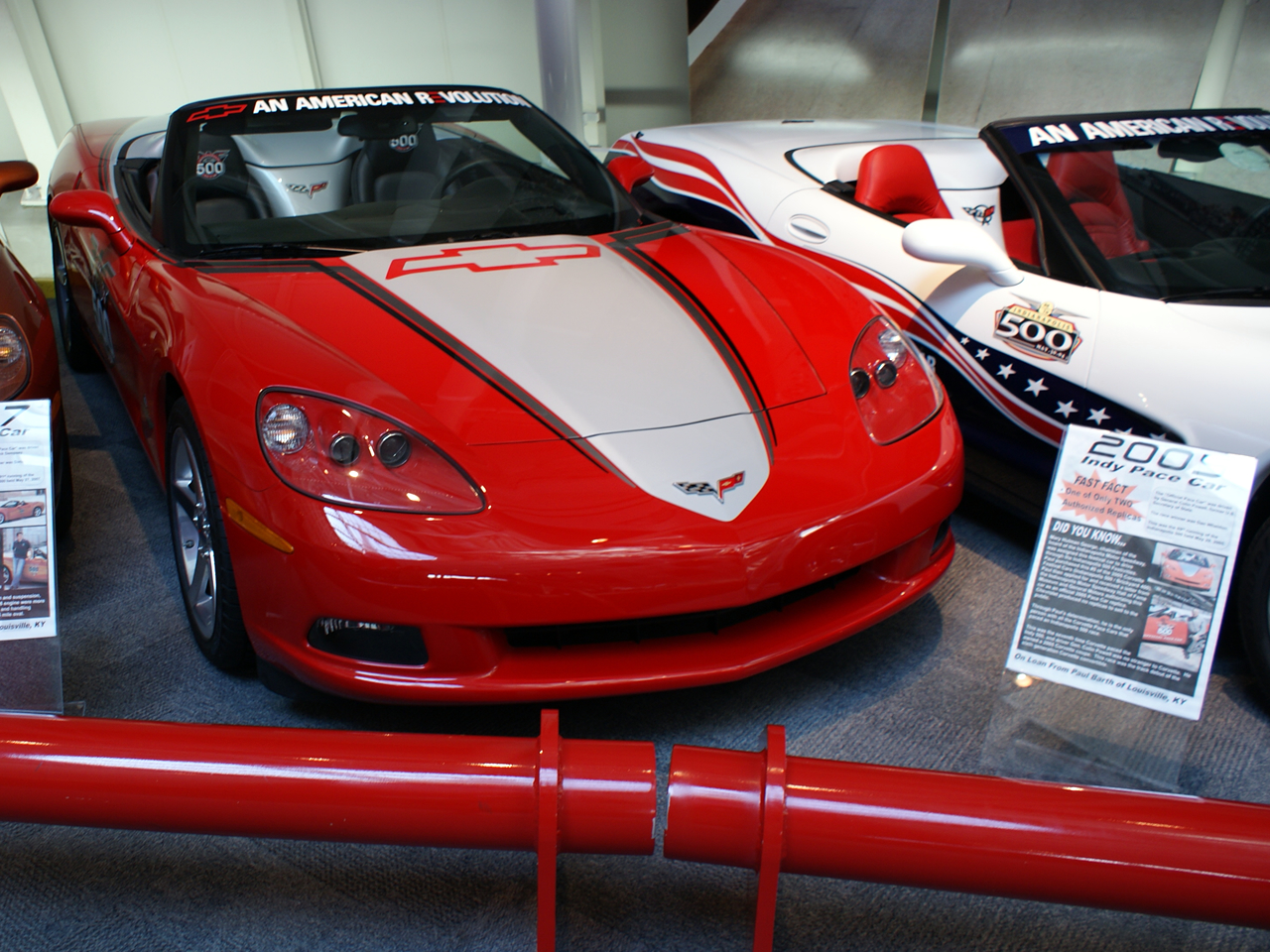 My first exposure to this car was in early 2006 when we stopped at the Corvette Museum on our way back from vacation in Gatlinburg. Little did we know that we were taking a picture in front of a car we would someday own about 5 years (and 50 pounds less for me) later...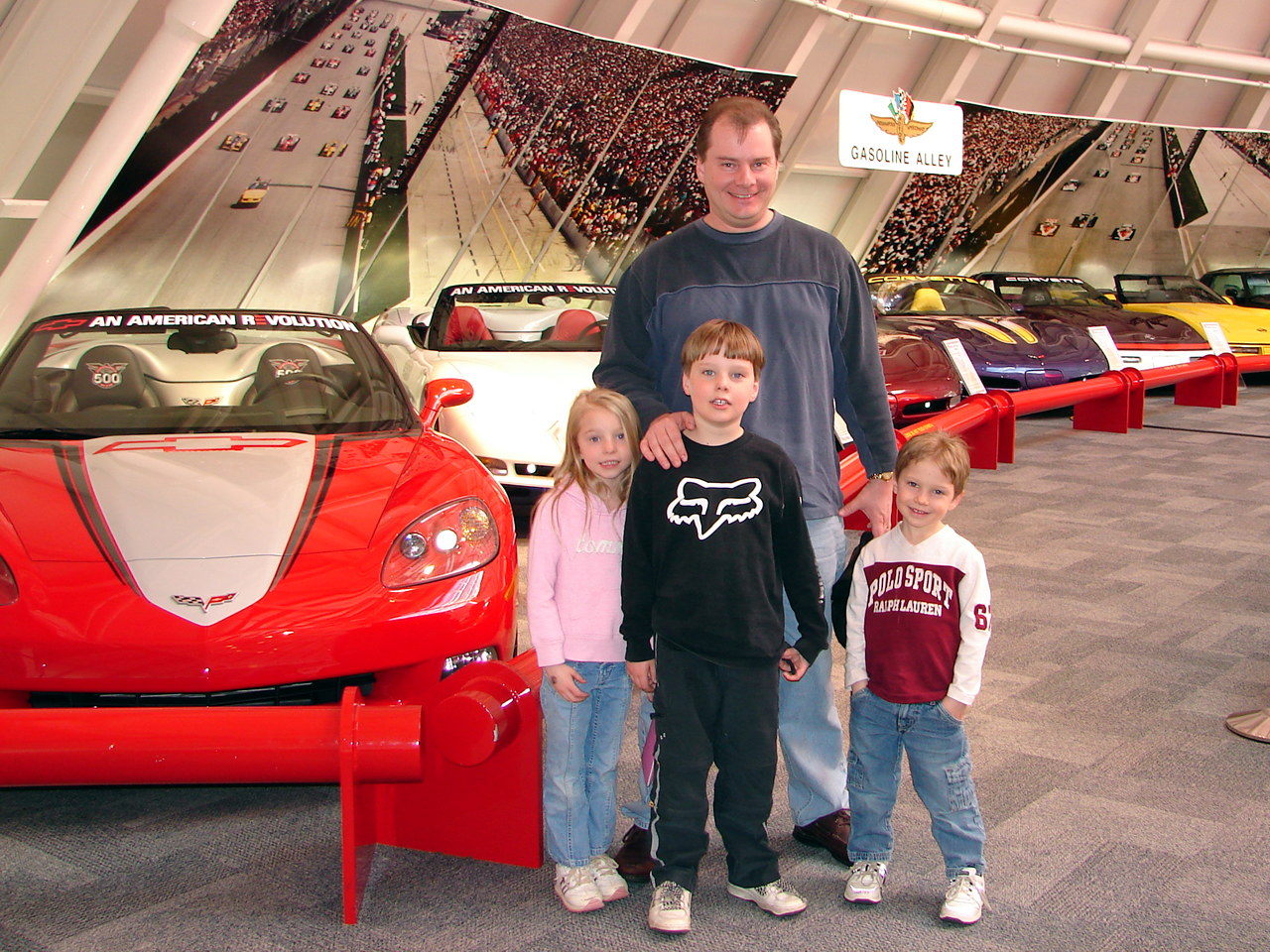 We had the opportunity to purchase this car in October 2010 from the original owner. When the deal was complete, we drove to Bowling Green to take the car out of the museum and trailer it home.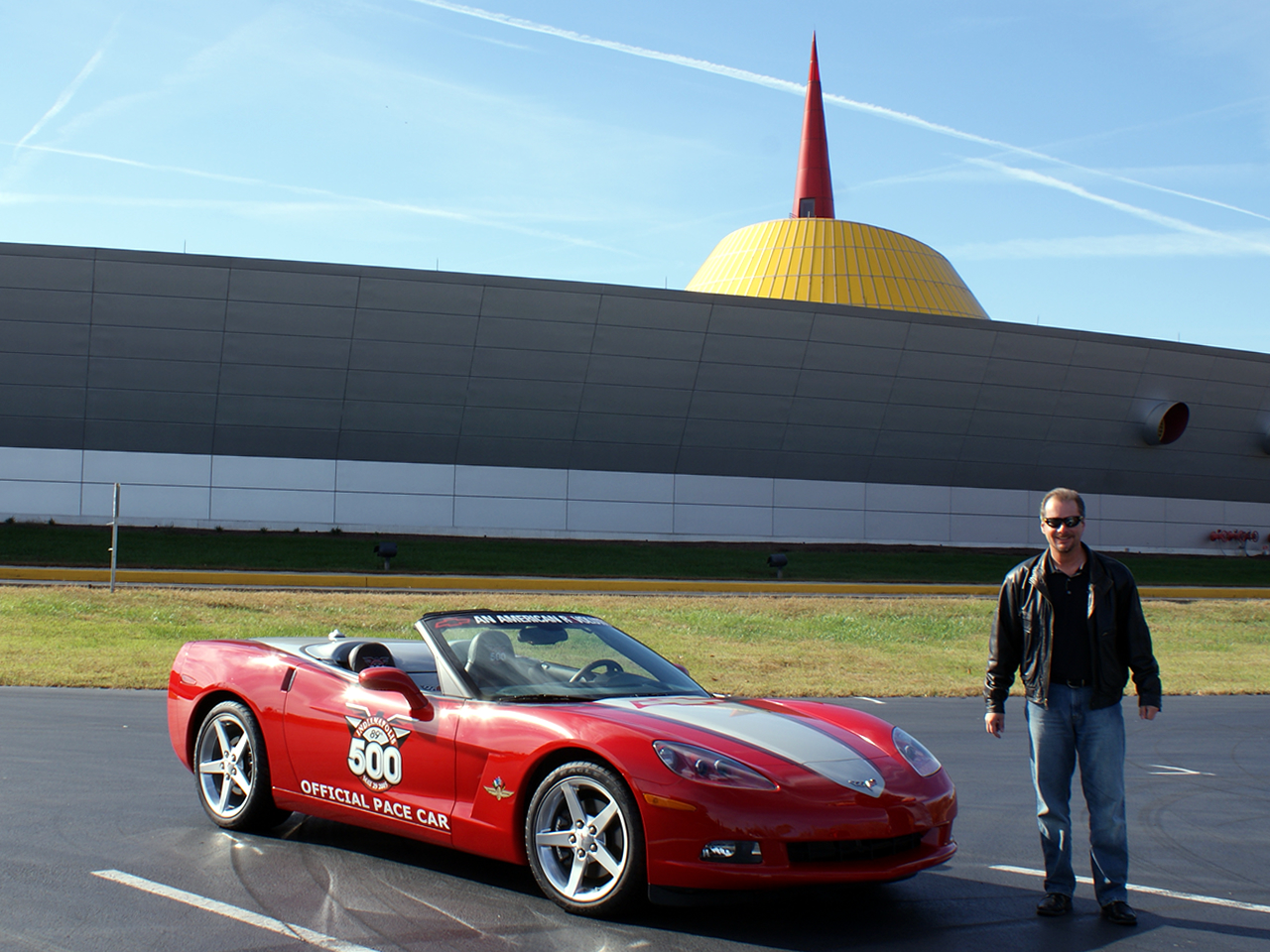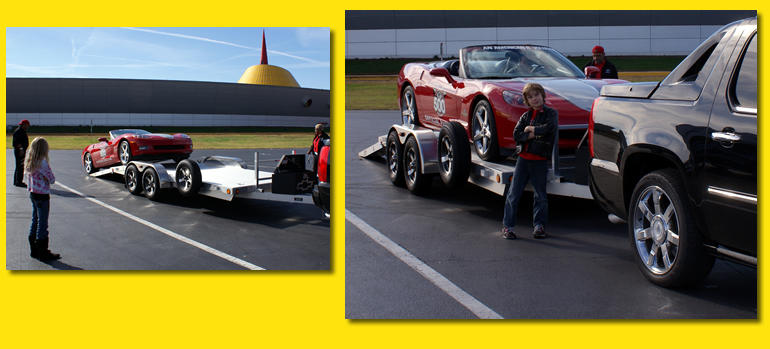 Re-index the windows...top won't go up...huh?
So I'm an idiot… This was my first C6 and when we arrived at NCM the key fob was dead and the battery was dead from sitting for 5+years. We jump started the car and I was smart enough to get the car on the trailer before shutting it off, but not smart enough to figure out why the top would not go up. I tried for 45 minutes to figure it out. Car on the trailer, running, me sifting through documentation trying get the top up, gathering a crowd because the car was so cool and I was so dumb.
Turns out…if the battery was dead the "windows need to be re-indexed" before the top will work (thanks to my friend LaVelle…). I found out part of the window indexing process requires the car to be turned off. When I shut it off? The car would not restart because the battery was...still dead. We ended up trailering it home with the top down and I bought a new battery on my way into Indy. It was a beautiful October day and turned out fine. But that's why the top is down in this picture! (For the record, I kept the original battery and it is now fully charged)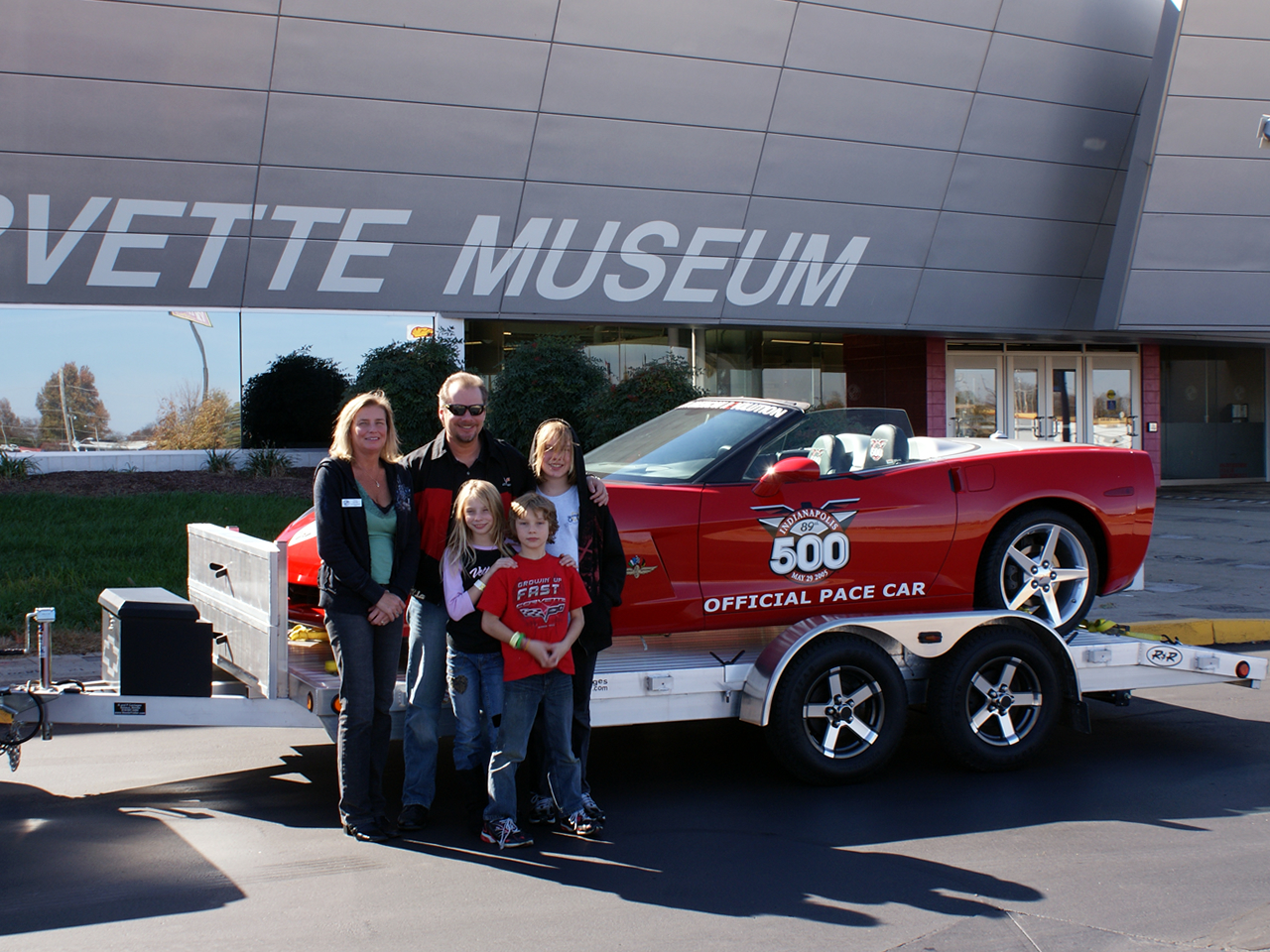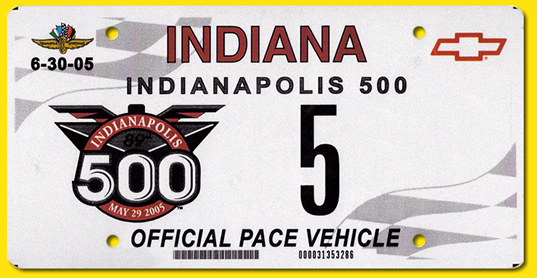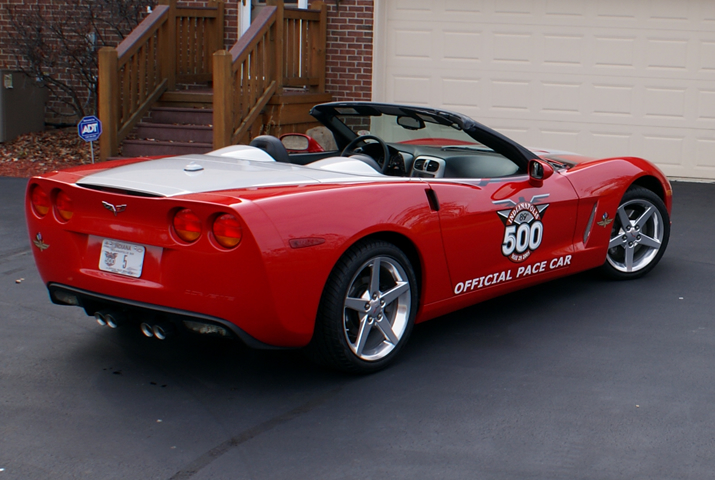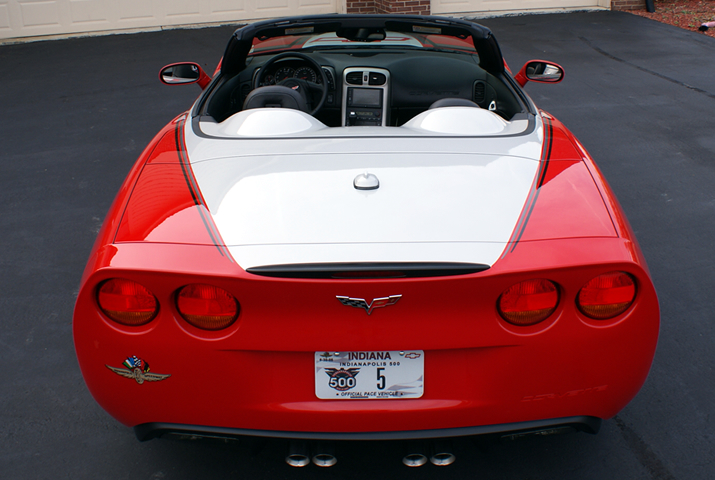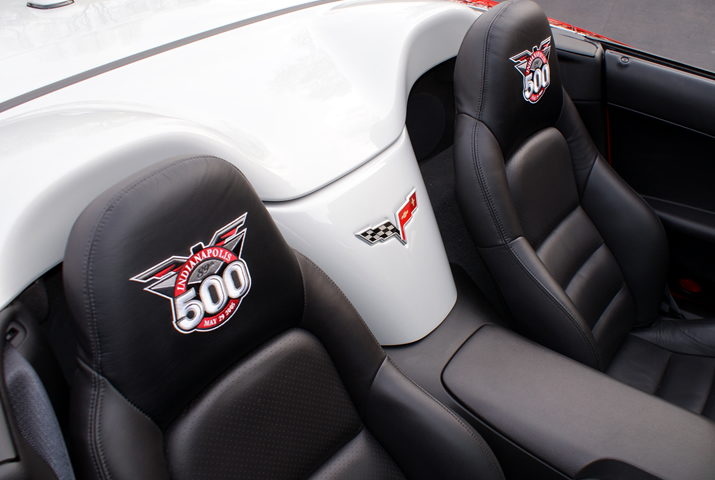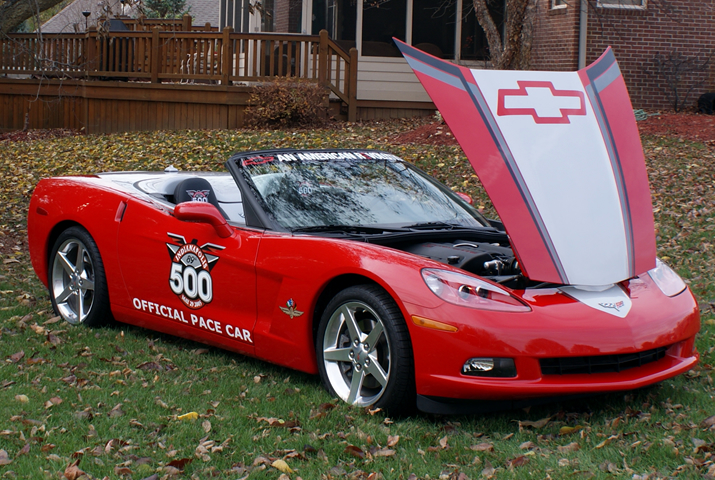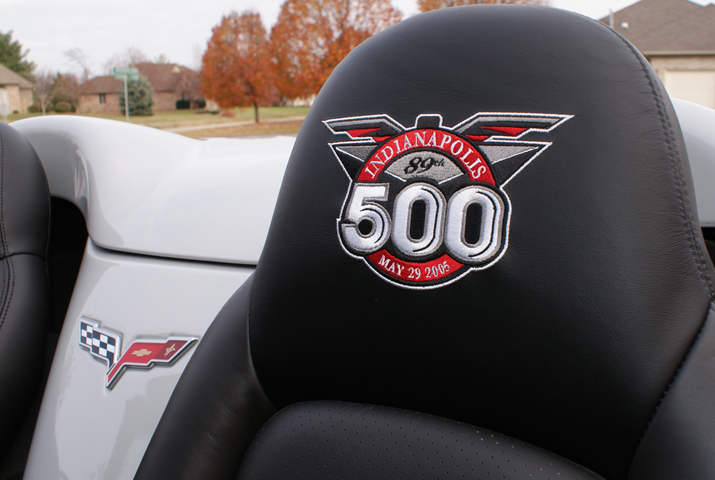 Car Show Poster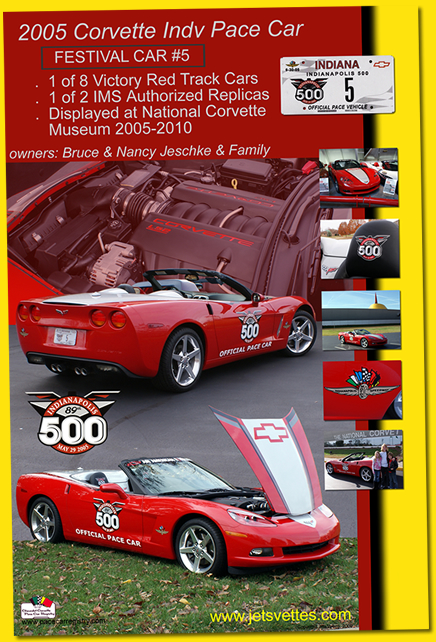 | | |
| --- | --- |
| | 1991 Corvette Coupe Red |