1963 Franklin Mint Corvette Excellence Model
One of a kind and never produced...
| | |
| --- | --- |
| When I first heard this car existed I was very excited to learn about it. When Raffi offered me a chance to acquire it for my collection, I was thrilled. This is a model that never made it to production. This model was based on the concept of extreme excellence. It was not approved for production because of the fear that it might undermine the excellence already implied by the Franklin Mint brand. I've attempted to describe and photograph the extraordinary quality of this model. While I understand the reason it was never produced, it's truly a favorite one-of-a-kind. | |

As one of the very first models Franklin Mint created, the original 1:24th scale die cast 1963 Corvette was a continual an and steady seller. But by the time I became Design Director at The Franklin Mint, the technology had advanced far beyond the standard that was used to create the 1963 Corvette seven years earlier. Through a series of marketing and technical studies, it was determined that a strong opportunity existed to support the release of an all-new 1963 Corvette
...
(click for the COA and full story from Raffi Minasian)
One-of-a-Kind Excellence Model vs. 1963 Franklin Mint Tuxedo Black Production LE of 750
The following is a review of the 1963 Excellence Model compared to a production Franklin Mint 1963 Corvette. I chose the Tuxedo Black LE of 705 for comparison because it's the closest representation of the Excellence model. While the Tuxedo Black car is very rare in it's own right, you will see several differences that elevate the Excellence car to a level never previously seen in a production 1:24 scale car.
The biggest difference between the two cars is the engine. The Excellence Model (R) has a very detailed and different engine entirely.

Notice the full Fuel Injection badge and detail on the Excellence Model (R)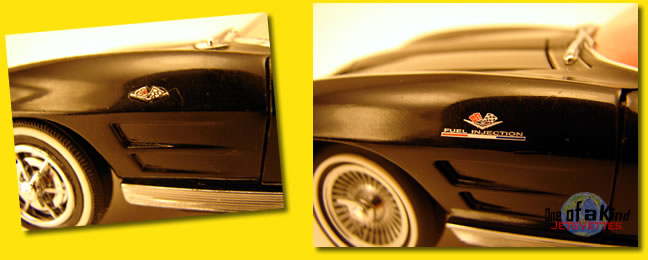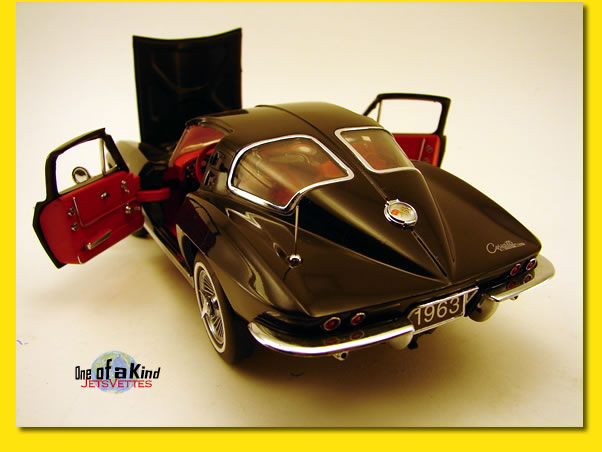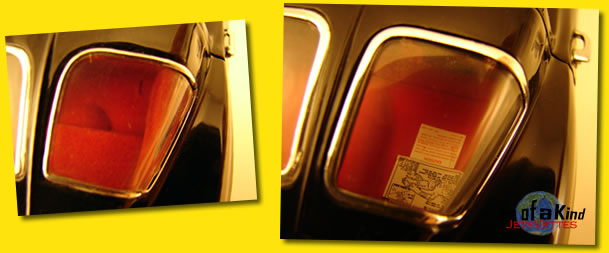 Chrome windshield trim, wiper blades, and chrome hood vents are significantly more detailed on the Excellence model (R).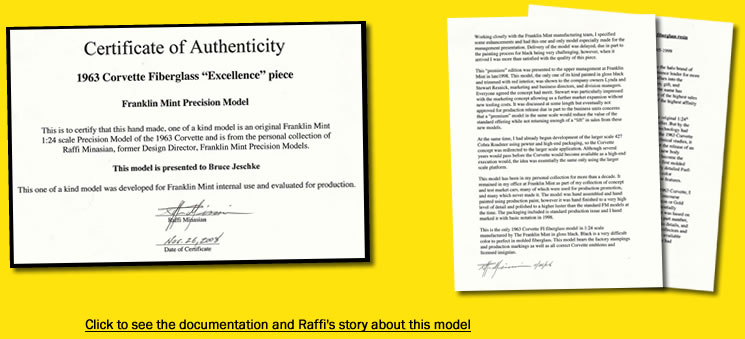 All Content Copyright 2007 Bruce Jeschke, JetsVettes
Return to JetsVettes Collectibles Page Return to JetsVettes Home Page