Indianapolis 500 Pole Day May 12, 2007
After 2 years of rainy pole days, we finally got a good one. This year was special because the Pace Car was, again, Corvette. But this time IMS was able to offer festival cars that matched the Corvette Pace Car because GM is selling 500 replicas to the general public. The kids love them and we had a great day.
(what is Pole Day? It's the first day of qualifications for the Indianapolis 500. And it's the day the "Pole Position" is decided)
Taking pictures right away. Each kid brought their camera.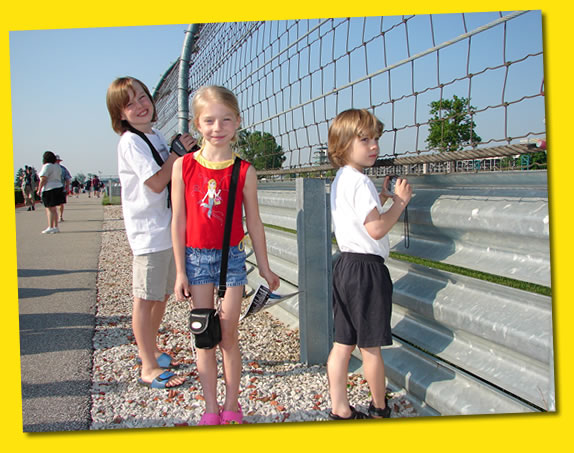 While we were checking out the Festival cars, once of the "VIP's" offered us a chance to take pictures of the family in and around Festival car #57. Of course we jumped at the chance!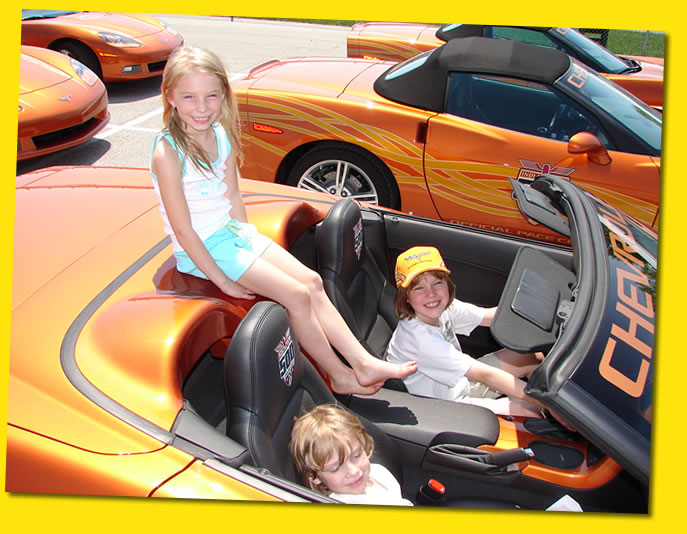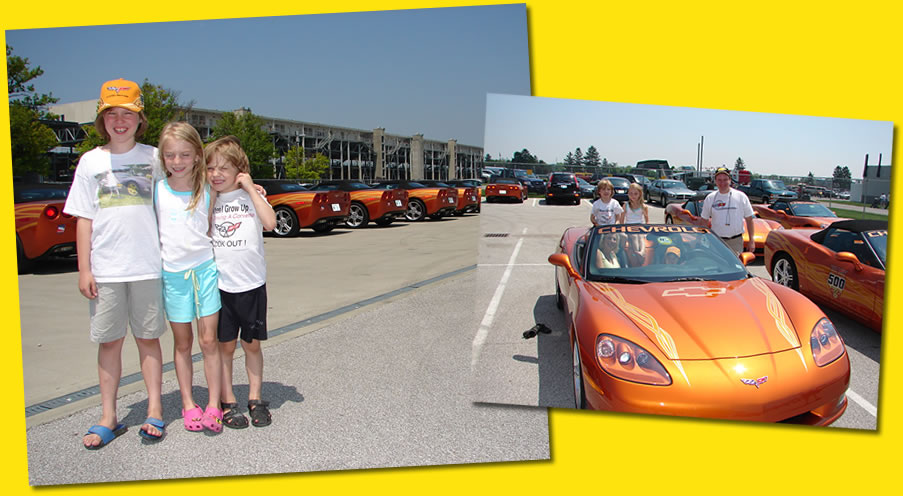 Each kid got a Pace Car Pin and one other souvenir. But Alex also loved the hat (I let him wear it "first")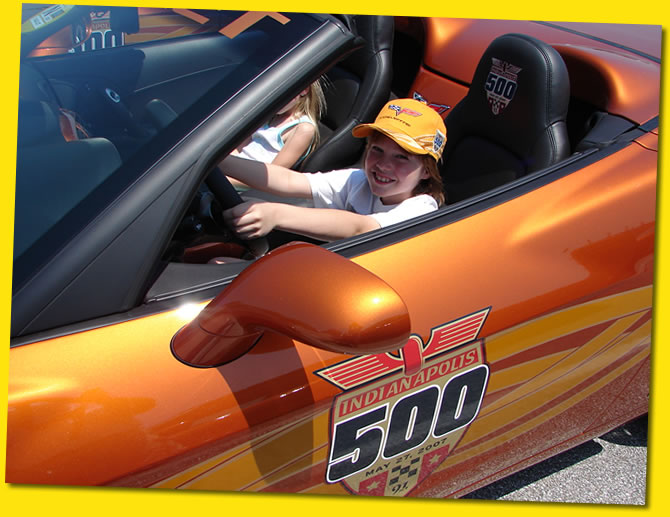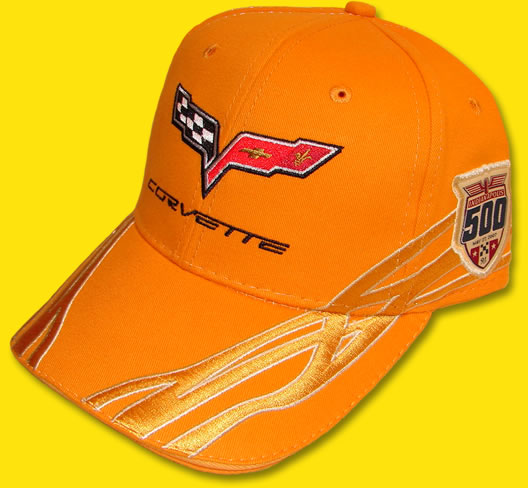 Max carefully angles his picture of one of the actual, track-ready, Corvette Pace cars.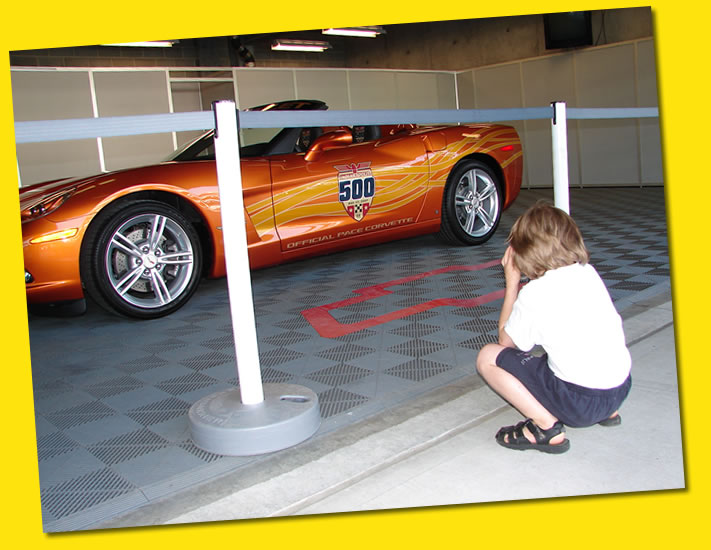 Face painting! Max got a "Festival Car with a flag and flames on it"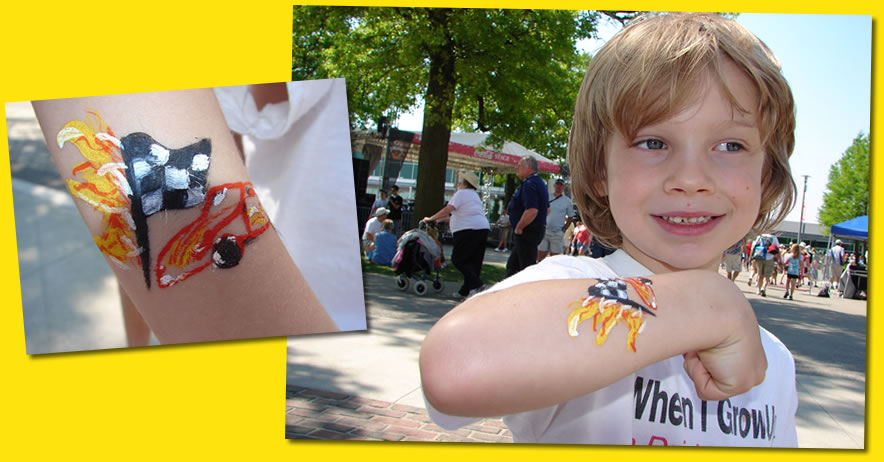 More than Corvette Pace cars there? Oh yeah, the qualifications. We did that too!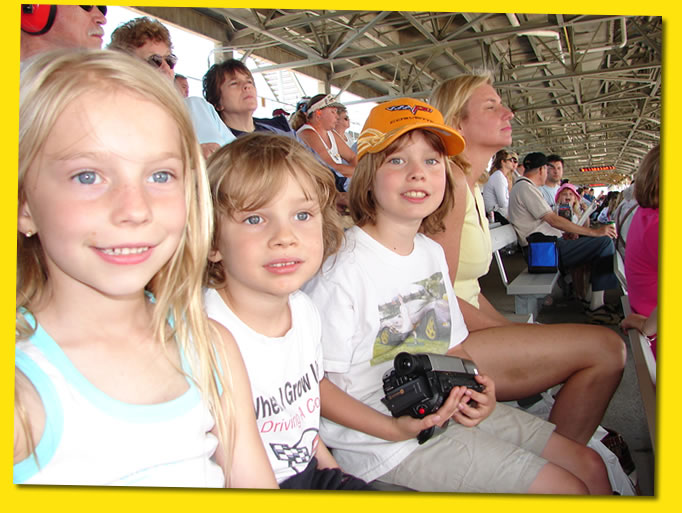 We waited in line for an hour and a half for the free Pace Car Pins. Limited edition of 3000. I did not have high hopes that everyone could wait that long, but the kids were great and we had fun.

Return to jetsvettes, Corvette Collectibles and Corvette collection.