2010 Corvette Pace Car Registry Reunion
September 21st through 26th, 2010

We planned to take our 1995 Corvette pace car with the light bar and strobes for this trip. We had the light bar and strobes installed in August in preparation. This pacer started in Indy, made the trip to Kentucky, back to Indy, and then to Michigan and back for the entire reunion. We started the trip with 4,961 miles on the odometer.

In addition we offered our 1998 Corvette pace car to Noel, a friend from Texas who flew to Indy to drive the Indy and Michigan legs of the trip. It started with 8,511 miles on the odometer.

Destination: Bowling Green Kentucky
We left Tuesday afternoon immediately after Alex got out of school, as we had to be at the National Corvette Museum in Kentucky by 5pm Central time. We took Alex out of school for a full 3 days, and Ashley and Max were out Thursday and Friday. Bad parents!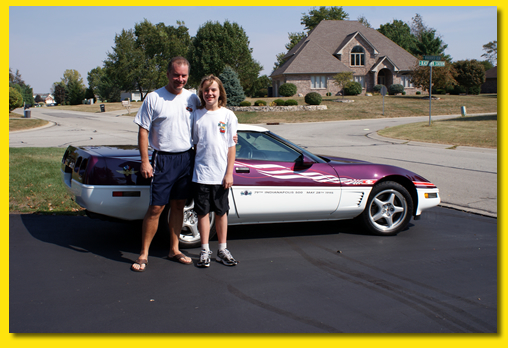 Alex and I were so excited to have our '95 on display...it was wonderful fun!

| | | |
| --- | --- | --- |
| | | We had a reception inside the National Corvette Museum for reunion participants to gather, pick up their credentials, and enjoy visiting and have some pizza. With such a packed agenda, this was a great ice-breaker for the first night. We all enjoyed! |
Strobes in Action inside NCM
Our 1995 Corvette Pace Car was in the National Corvette Museum Tuesday Night
At the end of the night, Roc Linkov and Alex took our '95 Pace Car out of the NCM

Day starts in Bowling Green, KY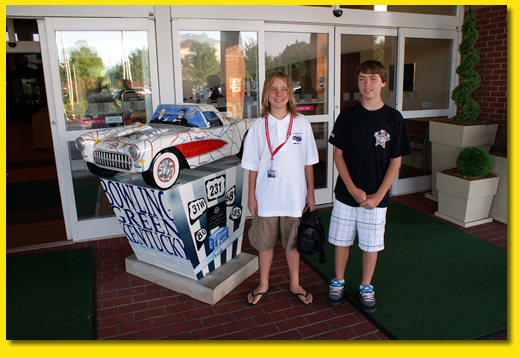 2005 Corvette Pace Car (L - Below). During the 2010 PCR Reunion we learned this car was available for sale. After 6 weeks of figuring out finances, making arrangements for purchase, and talking to the seller we ended up buying this car and taking it out of NCM in late October. See this 2005 Corvette Pace Car on JetsVettes...

National Corvette Pace car Registry Banner
Bowling Green Kentucky Corvette Assembly Plant Tour, Cailin (L) and Alex (R)

| | | |
| --- | --- | --- |
| | | Access Denied! In the summer, outside of work, I never wear closed toed shoes with shorts. Never. And this time it bit me! No access to the Corvette Assembly plant with open toed shoes. I did not have any regular shoes with me. What was I thinking??? Alex was able to get in thanks to friends LaVelle and Cailin. |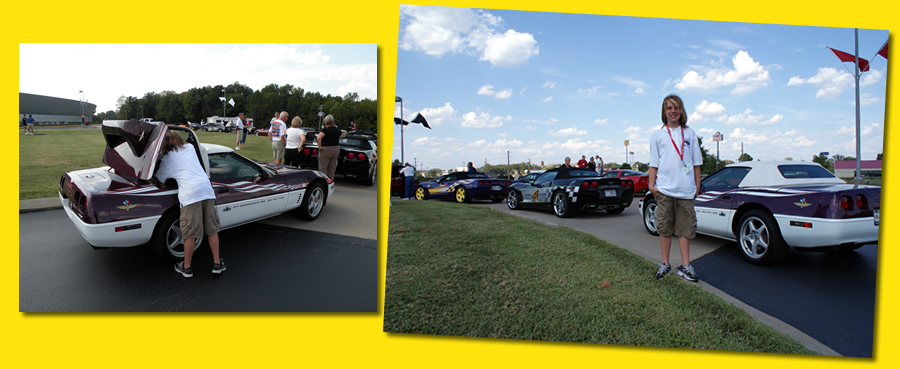 Me and Alex heading back to Indy...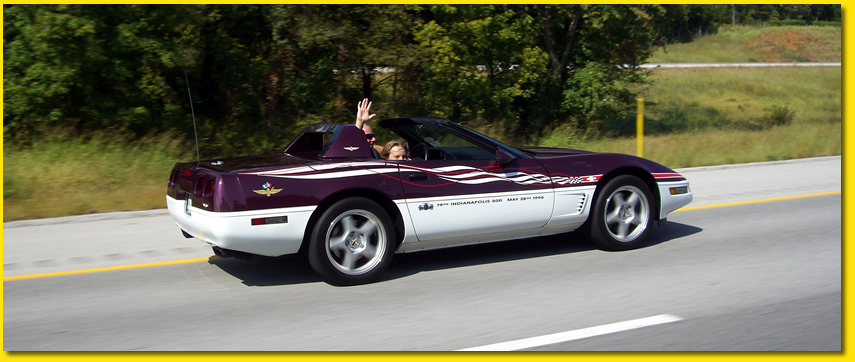 Indianapolis
Corvette guys Max (L), Alex (C) and Cailin (R)
Checked into the hotel and dinner at Rick's Cafe Boatyard


Started at Target Chip Ganassi Racing (I was directing traffic: center pic)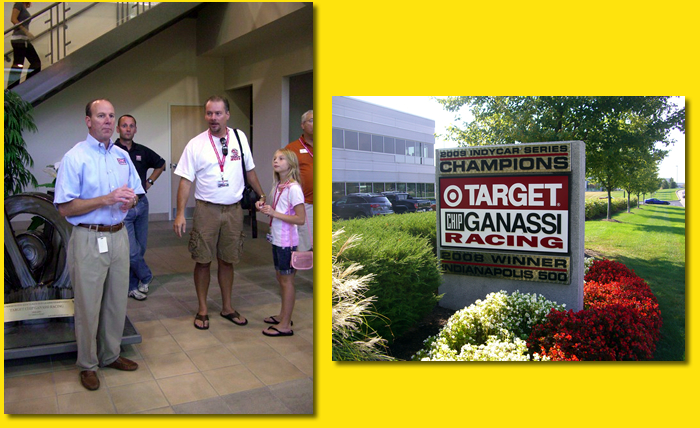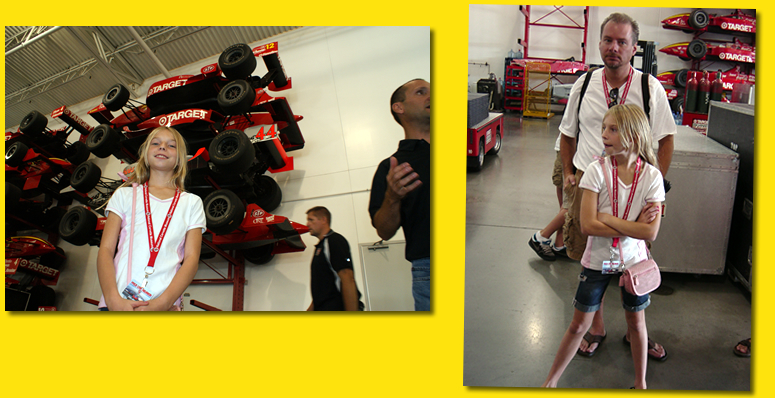 Indianapolis Motor Speedway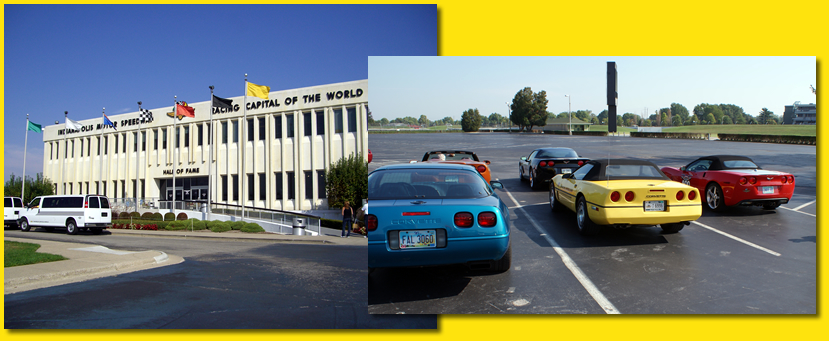 Maxxy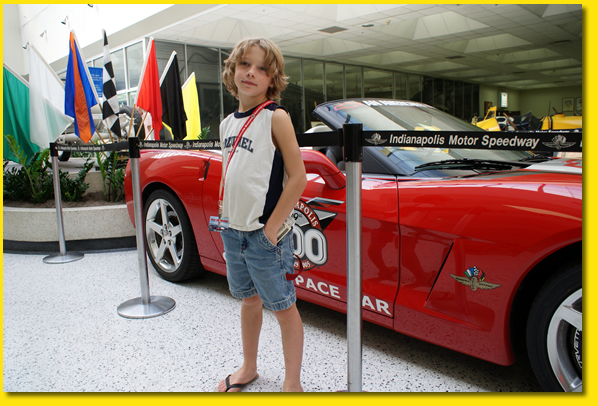 2005 Corvette Pic (right), Bruce (L) Gary (C) and Bob (R)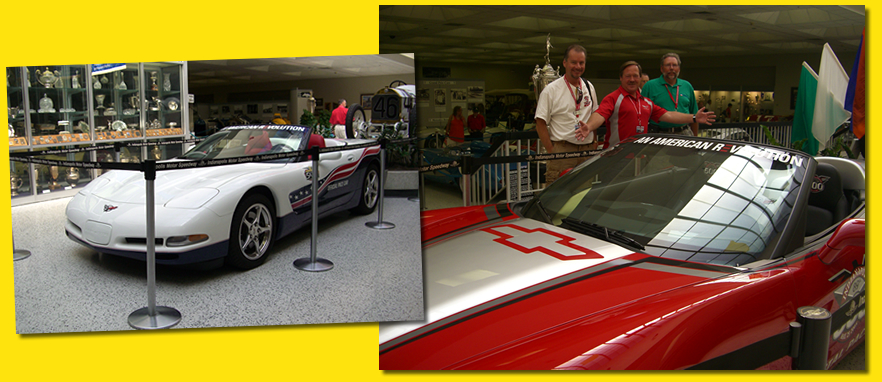 Leaving for Skillman's collection, stopped at Famous Dave's for lunch. What is the crazy Gator Land guy doing to me???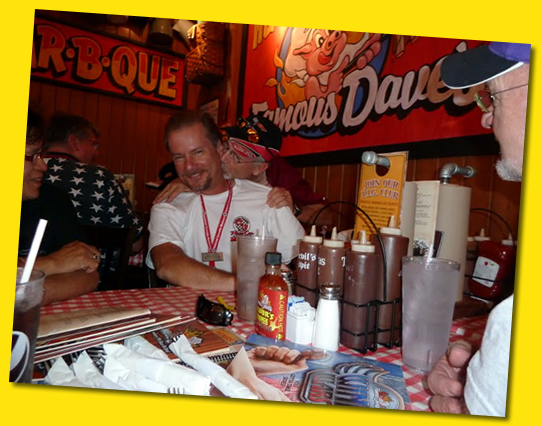 Lee Cruising in our '86 Pace Car for the day in Indy
Ray Skillman Collector Cars

Andy Wolf's Museum was our last stop of the day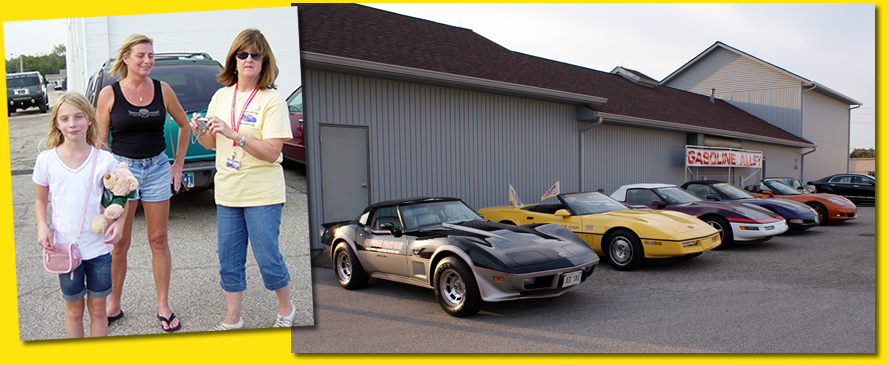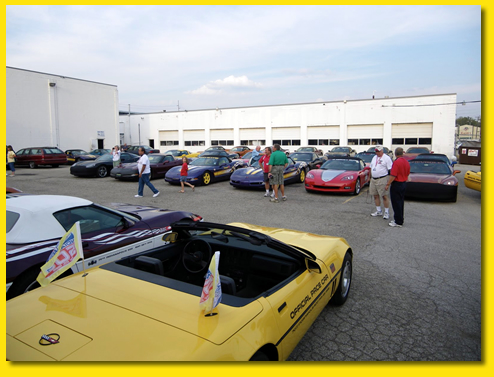 Travel to Detroit through Auburn's Duisenberg Museum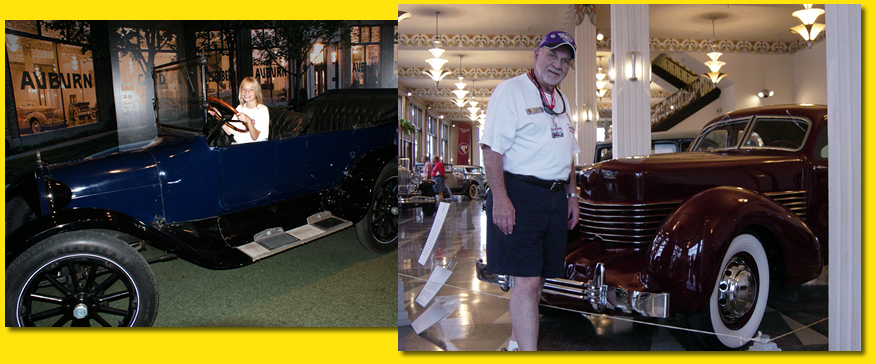 The whole Group!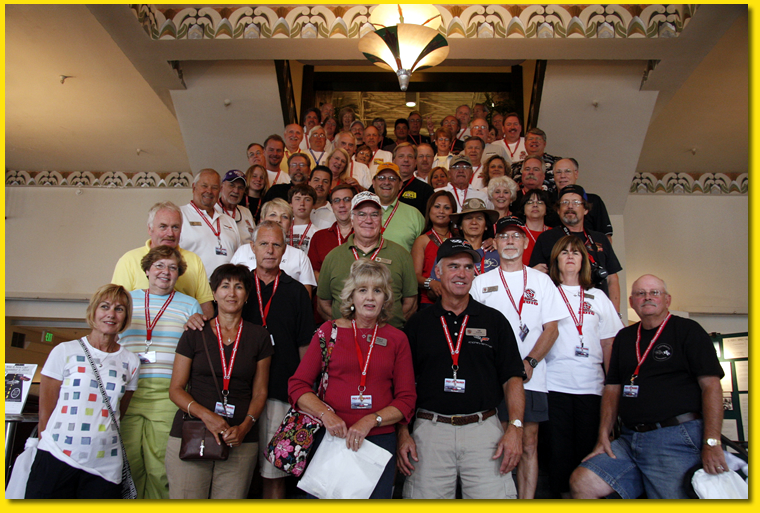 Group picture courtesy of Roc Linkov and National Corvette Museum

A few of us broke out of the pack to visit 2 other places starting at Howard's in Auburn. This is my favorite pic from the trip. It was a great day!
Bob P's collection in Three Rivers, MI, on our way to Detroit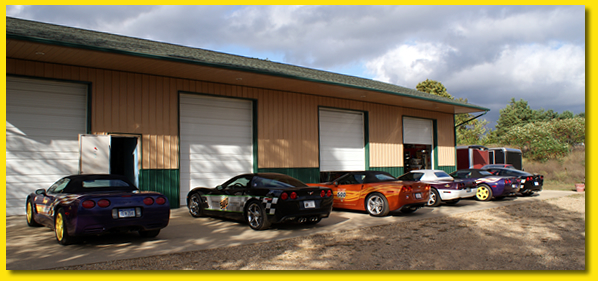 General Motors Proving Grounds in Milford, MI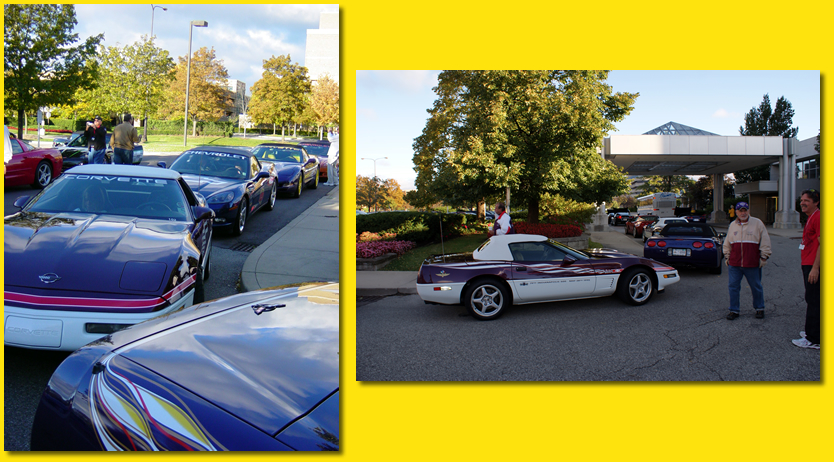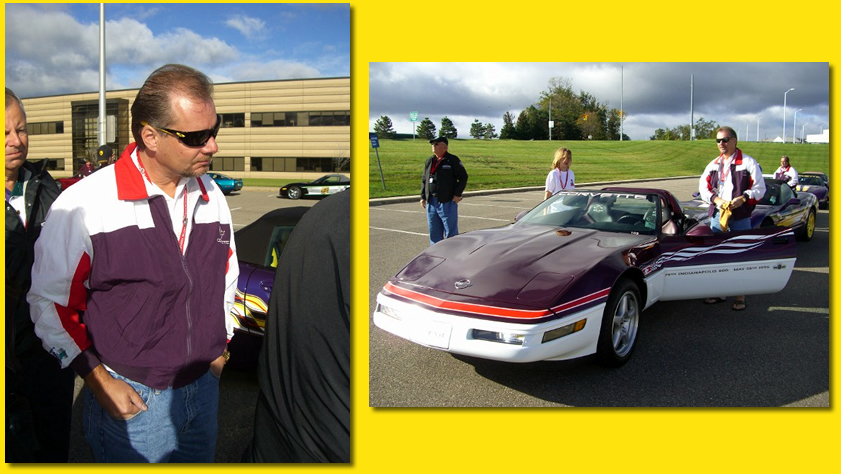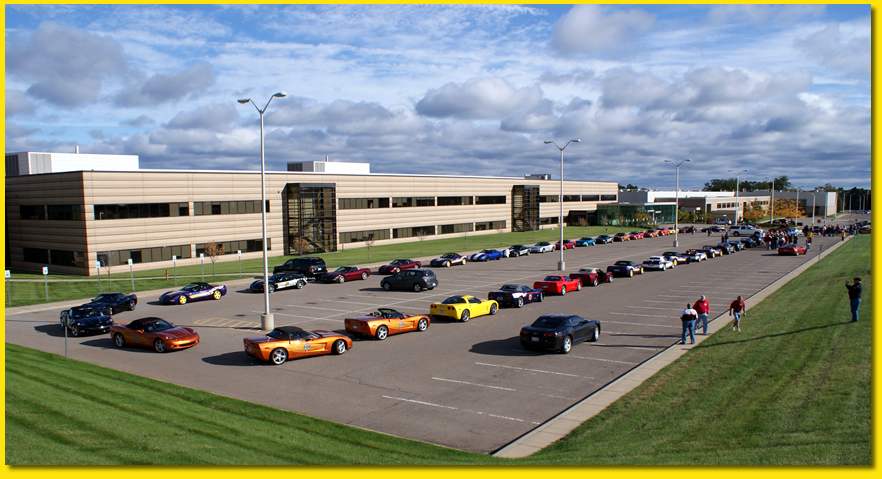 Me and Alex in the '95 followed by Noel in our '98
Milford track pics courtesy of Roc Linkov and National Corvette Museum
Noel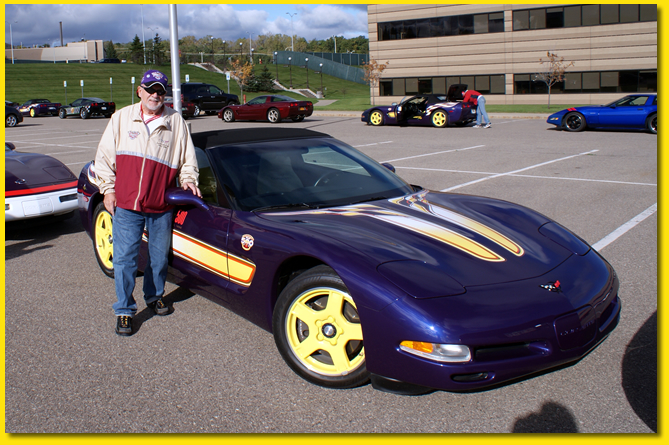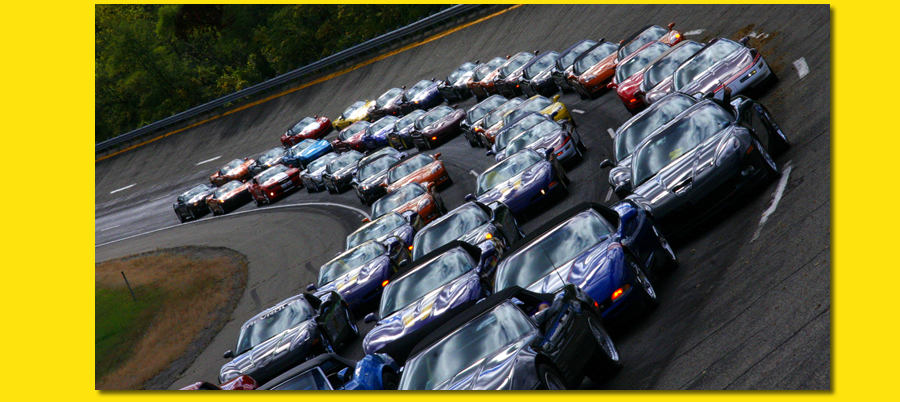 Milford track pics courtesy of Roc Linkov and National Corvette Museum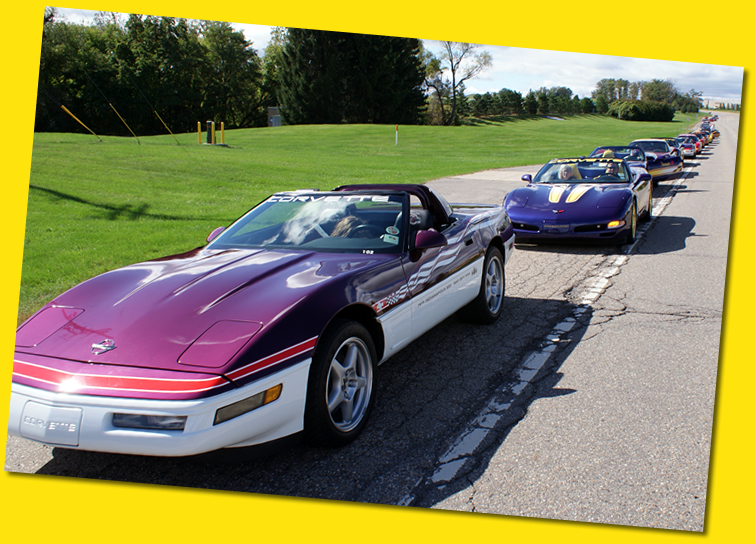 Pratt Miller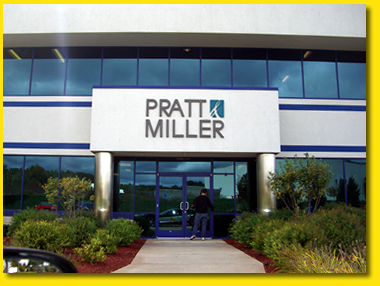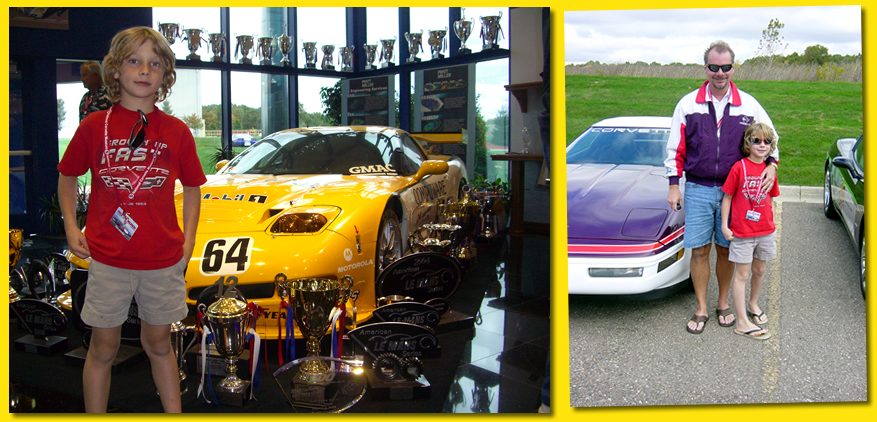 Our 1998 and 1995 Corvette Pace Cars at Pratt Miller (me and Maxxy)

General Motors Heritage Center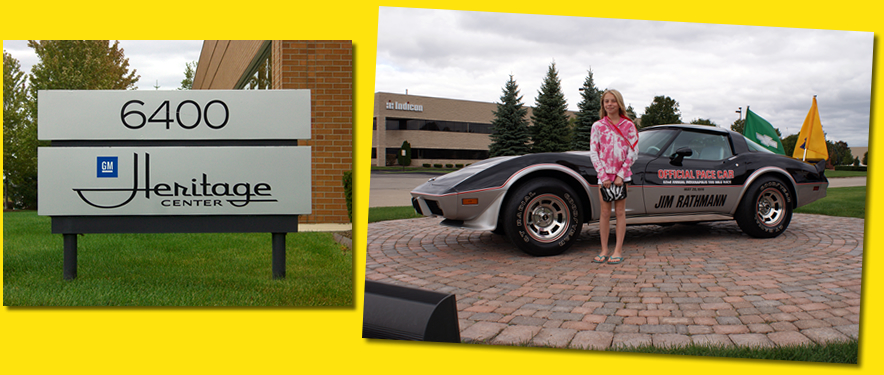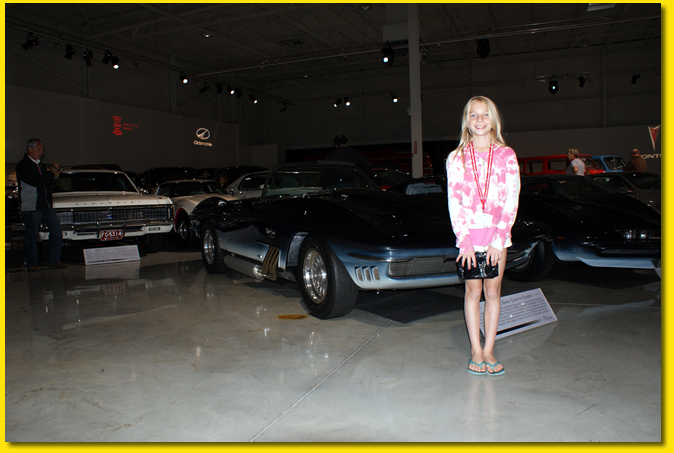 Banquet Saturday Night - Started with grabbing some pics of friends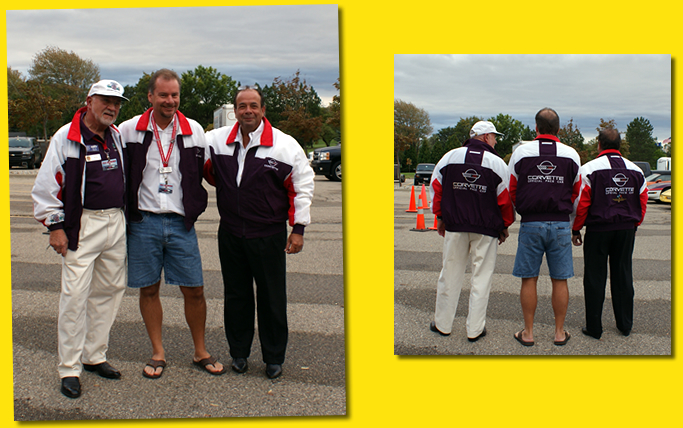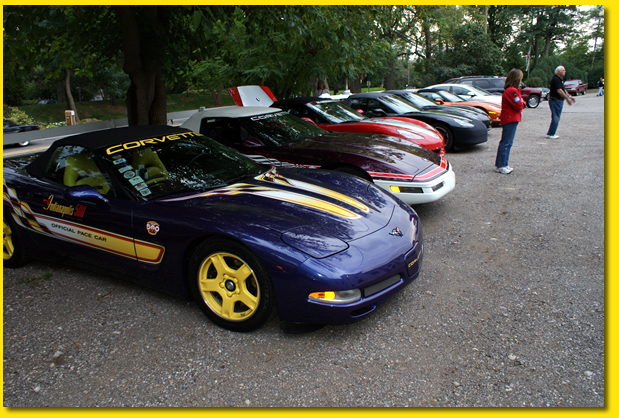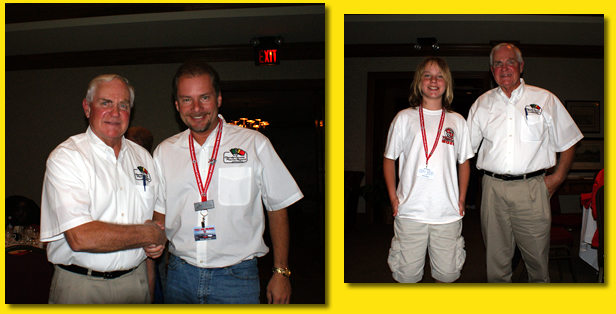 Breakfast at the hotel in the morning and then hit the road to go home
Total trip:
Starting 4,961 to ending 6,407 = 1,446 miles

Total trip:
Starting 8,511 to ending 9,536 = 1,025 miles

This was the best Corvette Pace car reunion we've ever attended. Looking back on this event, we sure did a lot over the 5 days.

We had a blast reconnecting with some friends from the 2007 reunion, and making new friends along the way. It was a wonderful time and worth every mile we put on the cars.
The 2010 Pace Car reunion was featured in the National Corvette Museum's Nov/Dec issue of "America's Sports Car". Roc Linkov and the NCM also rounded out the experience by sending out a special Milford Proving Ground map and brochure, as well as a disc with all of the pictures taken by Roc during the event. Including the special Milford pictures!