1995 Corvette Indy 500 Pace Car

Festival Car #102
Indianapolis 500 Authentic rear-deck light bar
Fully Strobed
Rare white stripe border
Completely original including tires
Less than 6,000 miles at the end of 2010
| | |
| --- | --- |
| This was the first festival car in our collection. It's from Ray Skillman's collection and is a one-owner car. This car was for sale locally by Skillman before it was taken to the Mecum Spring Classic in Indianapolis May '09. Nancy and I drove to Greenwood a couple weeks before the Spring Classic to inspect this car. It was perfect. And this was my first experience at a HDTV collector car auction. | |

Strobes in Action!
Mecum 2009

This was my first attempt to buy a car at an auction. I did not give myself a good chance at getting this car. I had my "top dollar" in mind and would not bid anything higher. I did not know who else would be there, and I did not know even if my top dollar was enough to satisfy reserve.
We took "Hot Licks" out of school for the afternoon to attend the auction (Shhh! Don't tell the fine teachers at Fortville Elementary in McCordsville). I'm so glad we took him out. Alex was thrilled when we won the bid!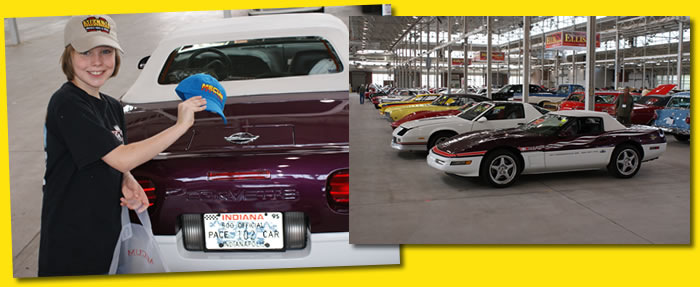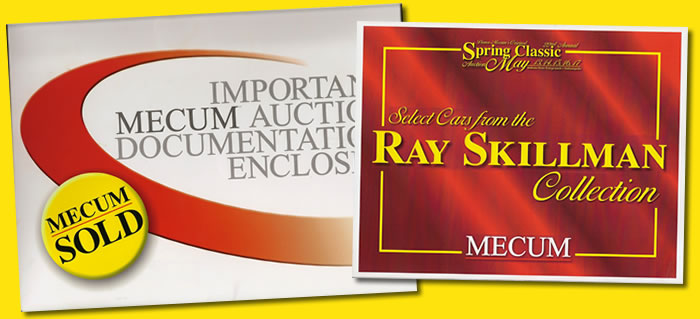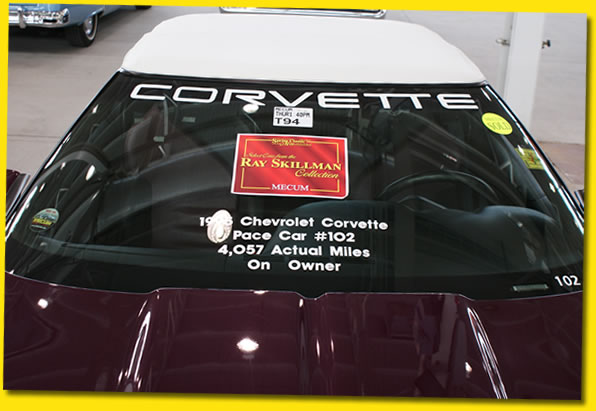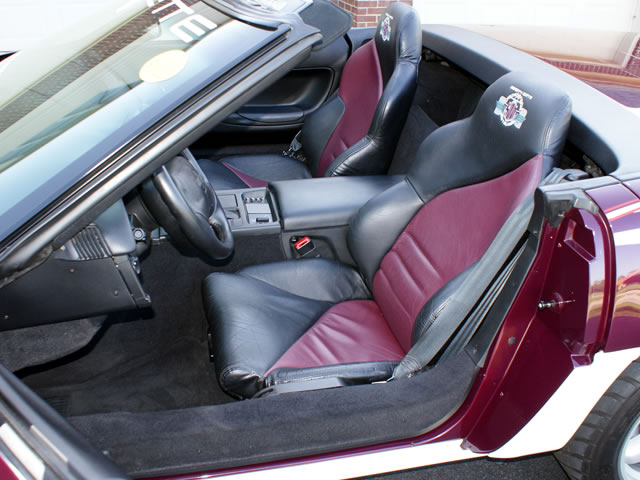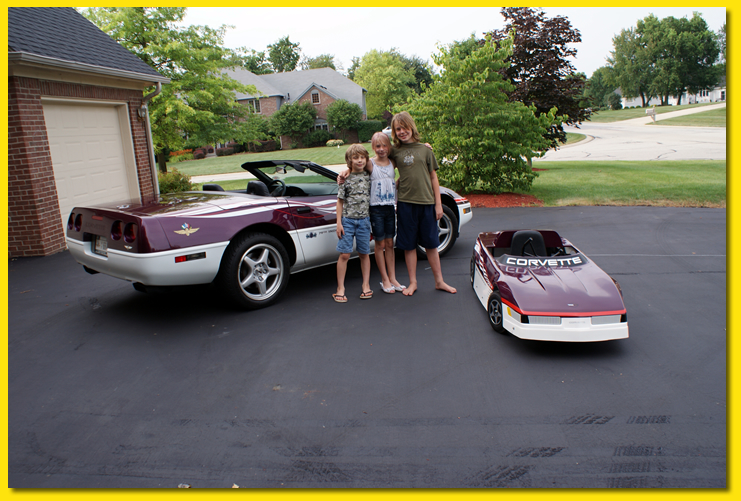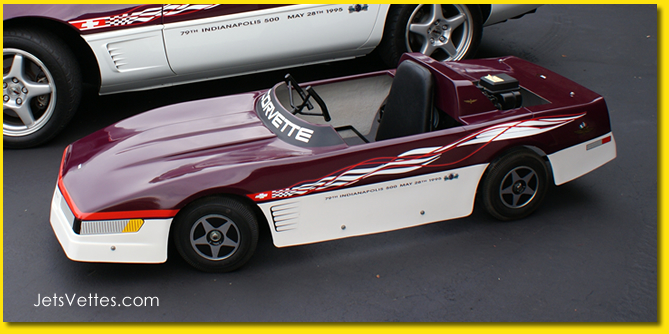 Alex won't pick up his dinner plate, put away his clothes, do his chores, shovel the snow off the driveway, pick up his shoes or pay attention to his XBOX time limits...but we could not stop him from detailing the new '95...
Indy 500 Festival Car #102

Each May the Indianapolis Motor Speedway issues several "festival cars". Festival cars are used during the month May by officers of the Speedway, Festival Committee members, members of the press, Etc. This is Festival Car #102 issued to Julie Cordes from Chevrolet.
Festival cars have decals on the windshield by the VIN tag indicating the car number, and car number is also issued a special license plate good for the month of May. These plates are usually separated from the cars and sold to collectors or lost. But this car actually came with the matching license plate.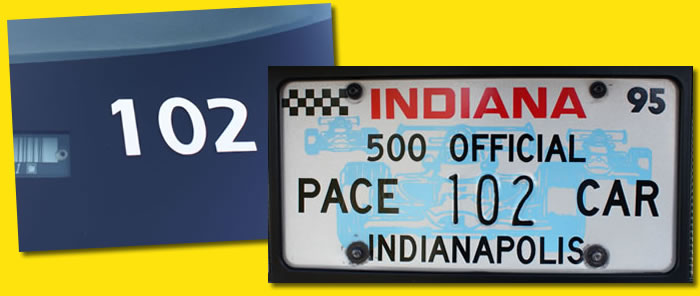 Chevrolet Hall of Fame Museum Car Show, Decatur, IL July 2010 (1st Place)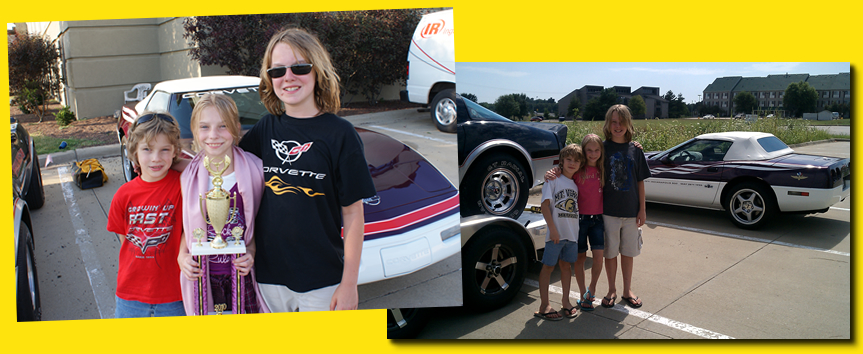 | | |
| --- | --- |
| The actual 1995 Corvette Pace Car had a strobe kit and a light bar mounted on the back deck. There are 3 known 1995 Corvette Pace Cars that actually have a light bar. | |
I found this light bar on Craig's list in Orlando Florida. I called the guy and asked if he would ship it to Indiana and we made a deal. I bought this before I got a 1995 pace car, and it includes the full strobe kit and strobe controller! To install or not to install...that is the question.
The Light Bar Installed July 2010
CCCC Vettes for Vets Car Show, Carmel IN August 2010 (1st Place)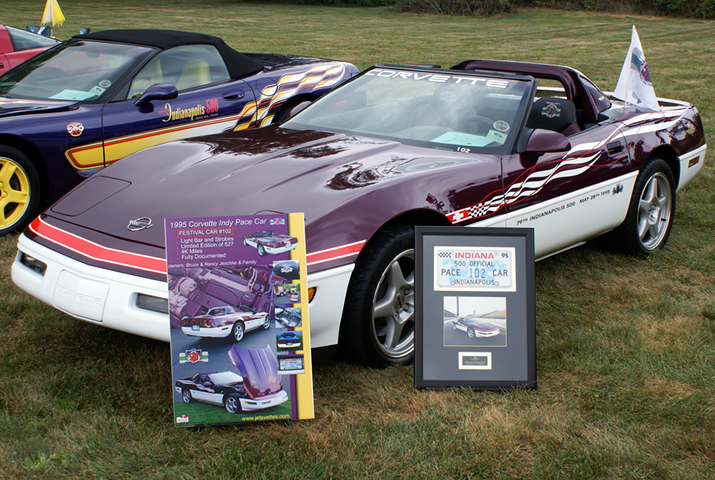 2010 Corvette Pace Car Registry Reunion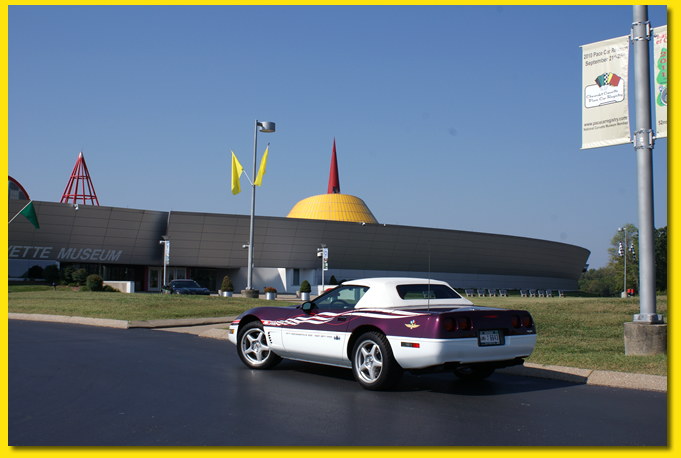 Car was inside the National Corvette Museum for PCR Reunion's first night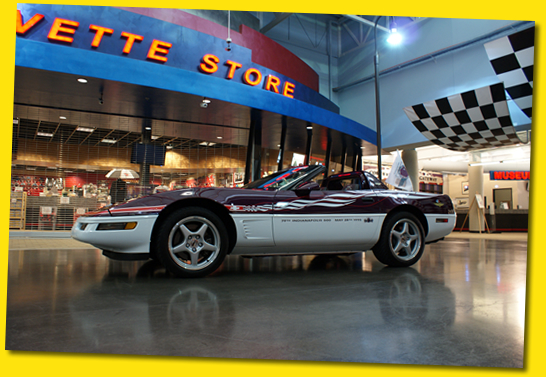 On the track at GM Proving Grounds in Milford, Michigan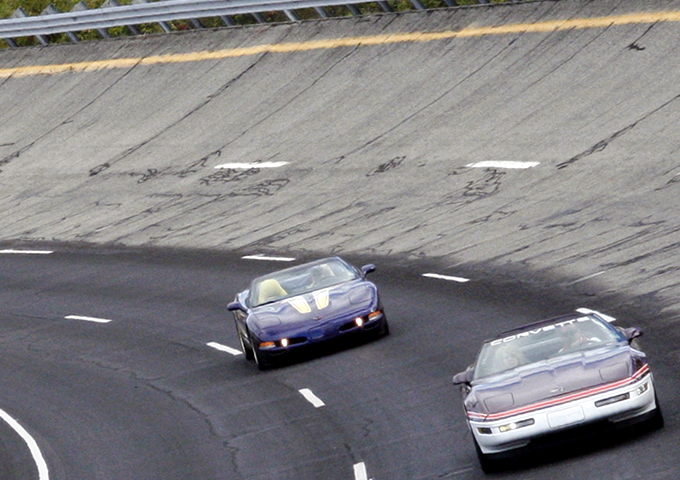 Car Show Poster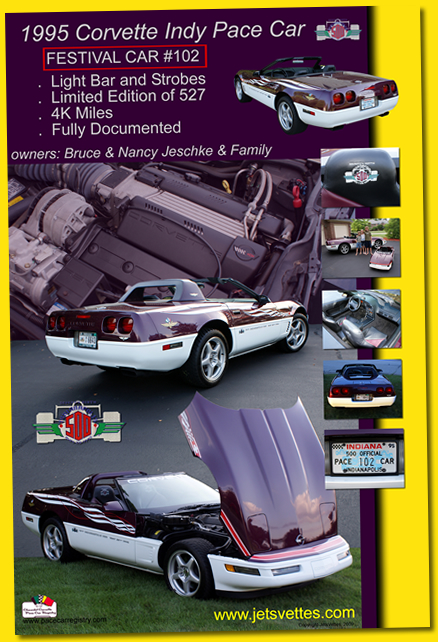 | | |
| --- | --- |
| | 1991 Corvette Coupe Red |