1970 Mint Models Black/Black LE of 10
| | |
| --- | --- |
| I'm a member of the Mint Models "Auto Club" which means I am going to automatically purchase every Franklin Mint Corvette 1:24 scale car (even if not commissioned by Mint Models). The cool part about membership is that we get all of the rare cars, even the super-low limited edition cars. The newest 'latest and greatest' cars are shipped and appear like magic. | |
| | |
| Auto Club members received this email on 5/22/09 announcing a special limited edition of 10 Franklin Mint 1970 Corvette black over black going up for silent auction. I immediately started asking questions and saving my pennies because I had to have it. Click here to see the actual email | |
| | |

I have to admit I was a little freaked out about this situation. From the perspective of a collector I've worked so hard to get "every 1:24 scale Franklin Mint Corvette" available. If I don't bid enough I just blew years of work (and a lot of cash) to get them all. Too small of a bid means defeat, even though I committed to the Auto Club for all future releases. Finding a balance was challenging.
| | |
| --- | --- |
| This car was a "paint sample" created to evaluate a black-on-black 1970 Franklin Mint Corvette. Apparently Kevin McGrath, co owner of Mint Models, loves black-on-black Corvettes (who doesn't?) and ordered this model as a paint sample. His enthusiasm lead to an order of 10 models. | |
| | |
| They decided not to offer this model as a production release. Two of the ten were kept by Michelle and Kevin. The other eight models were offered to the Auto Club members via a silent auction. The rest is history. | |
| | |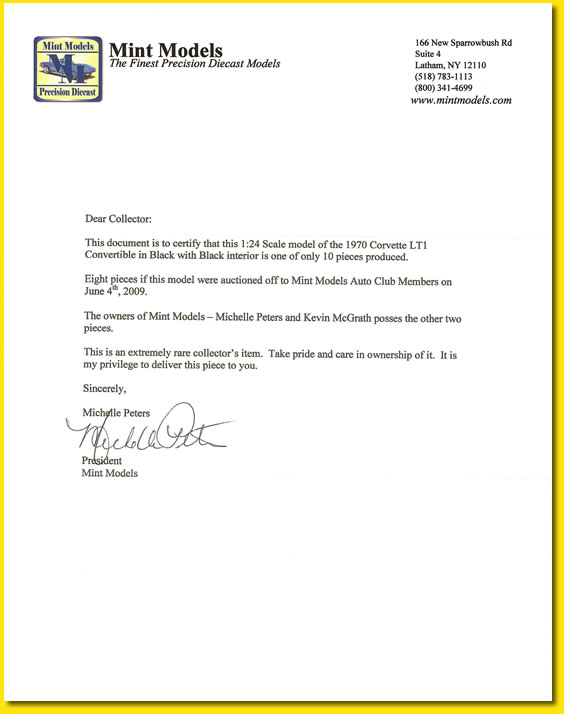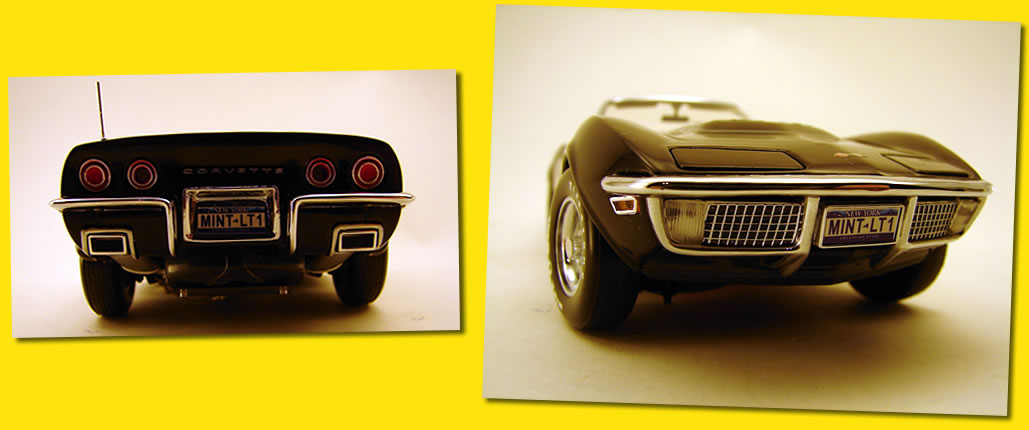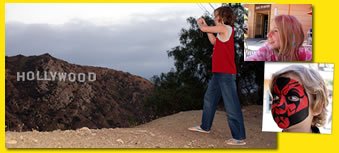 We were on our summer vacation in Malibu, California when this car auction was coming to fruition. I placed my bid with Michelle using my cell phone while we were visiting the Ronald Reagan Presidential library in Simi Valley California.
Check out our SoCal family vacation scrpbook 2009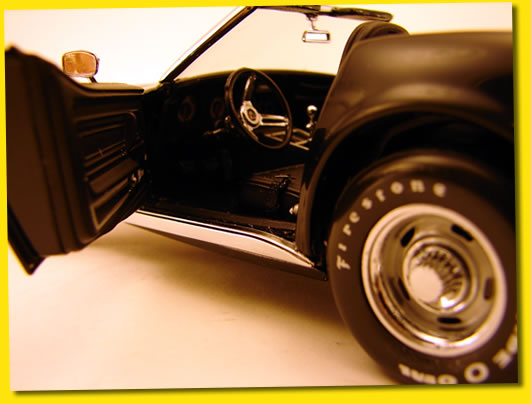 All Content Copyright 2007 Bruce Jeschke, JetsVettes
Return to JetsVettes Collectibles Page Return to JetsVettes Home Page