Ashley found her favorite spot right away...

Our rental home was the perfect place for casual relaxing, grilling, swimming and hanging out. We even passed a football around the yard!


Santa Monica Pier
Nancy and I have been to Santa Monica pier and this is one of our favorite spots in SoCal. Many movies have shots of this place, and the kids were excited to see it in person. Well...except for Max (L) who was grumpy!

Ashley dorker collected EVERY lime for her Diet Coke...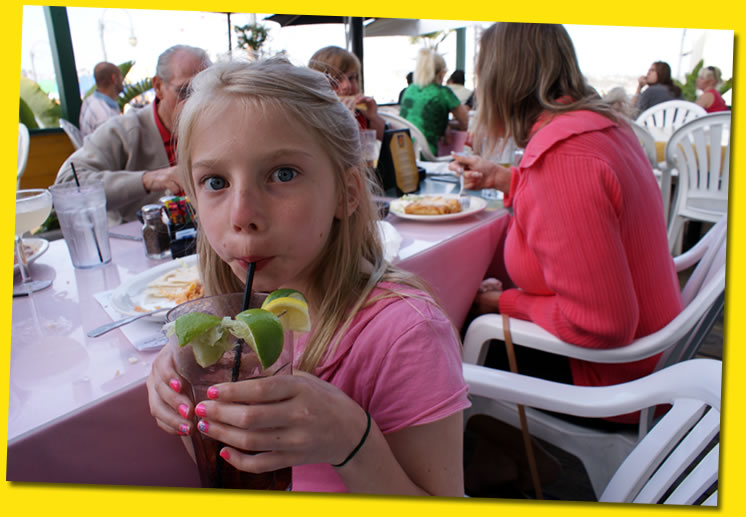 You have to Love the Ferris Wheel at the Santa Monica Pier...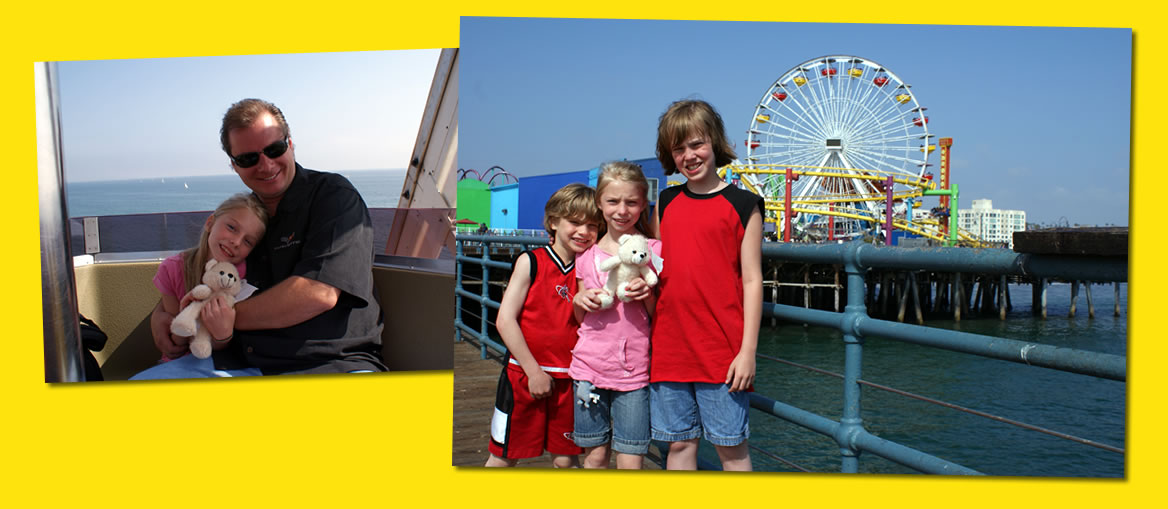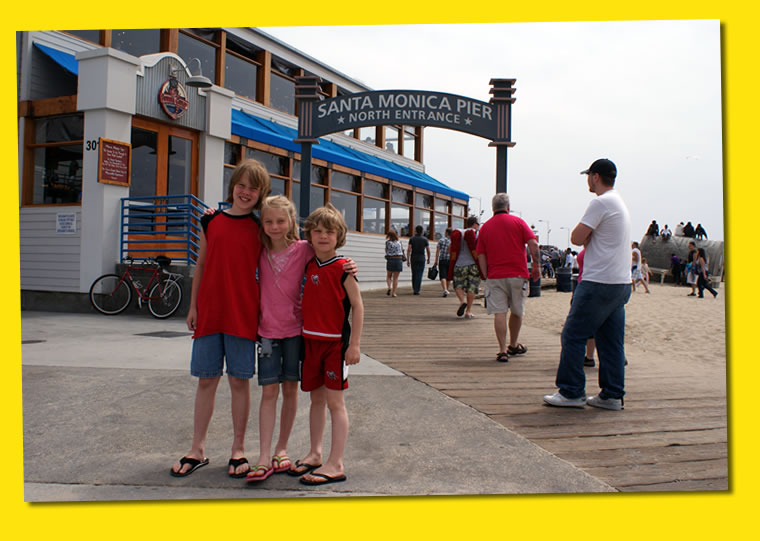 Universal Studios, Hollywood California
| | |
| --- | --- |
| | This was a highlight of our trip! The Universal Studios tour was awesome, and so was the new Simpson's ride. We spent the day there and still did not get to see everything. |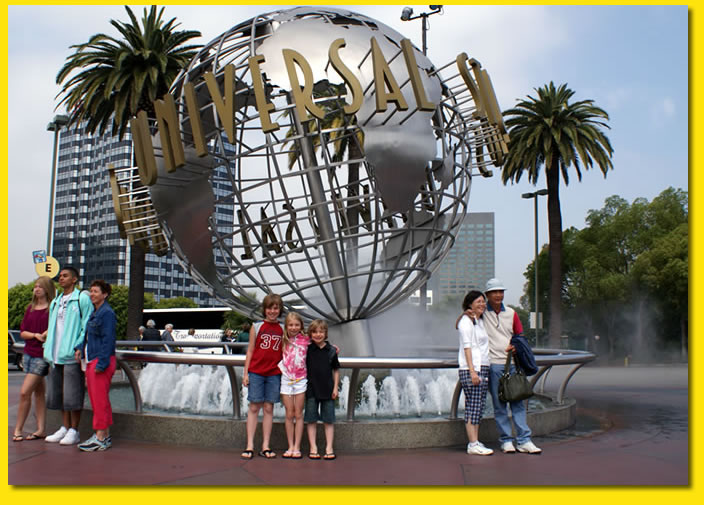 | | |
| --- | --- |
| The boys are big Star Wars fans and jumped at the chance to be mentored by Yoda. Master Max (L) and Master Alex (R) are Jedi's in training. | |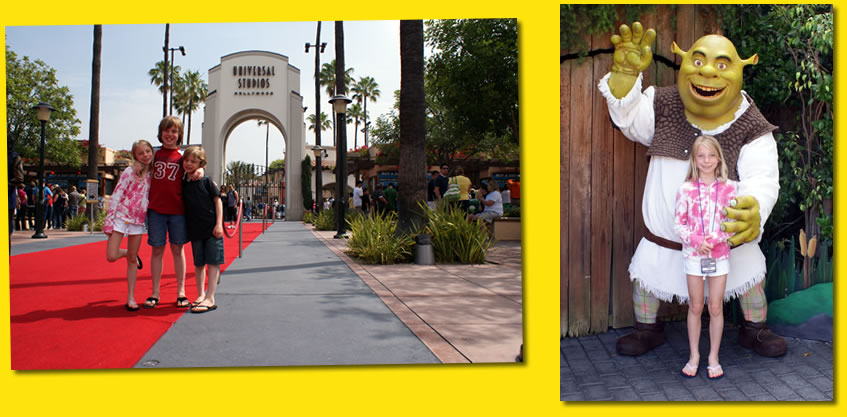 Lunch! Why does Ashley have a giant slice of pizza again??? See our 2007 NYC vacation!

Alex and the "747 Crash" from War of the Worlds (L), the whole family at the "special effects" tour (R)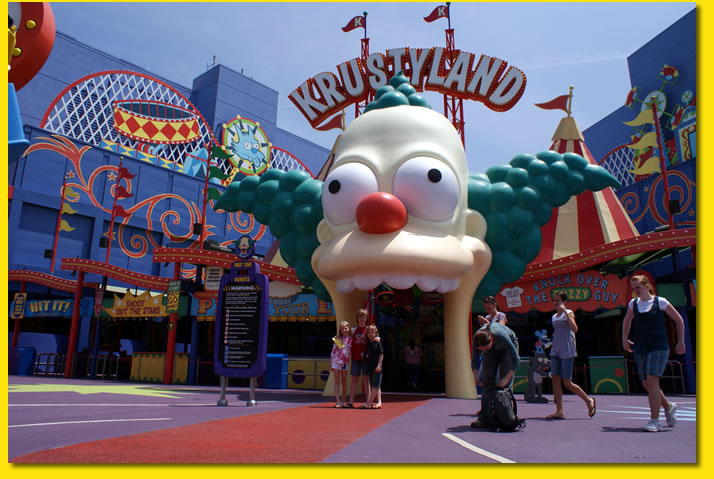 This was not the real Hollywood sign and it really bugged Alex to take this pic because he wanted the REAL thing! (L) Maxxy (C) and Alex (R) heading for the tour... For the record Alex got his "real" Hollywood sign" picture later in the vacation!

In true Hollywood fashion, Maxxy wasted no time getting his "Darth Maul Game Face" on....

This was our first family face painting episode and it dawned on me that every picture after this was going to have Darth Maul instead of Max. Once I realized what just happened I wish we would have waited...hmm...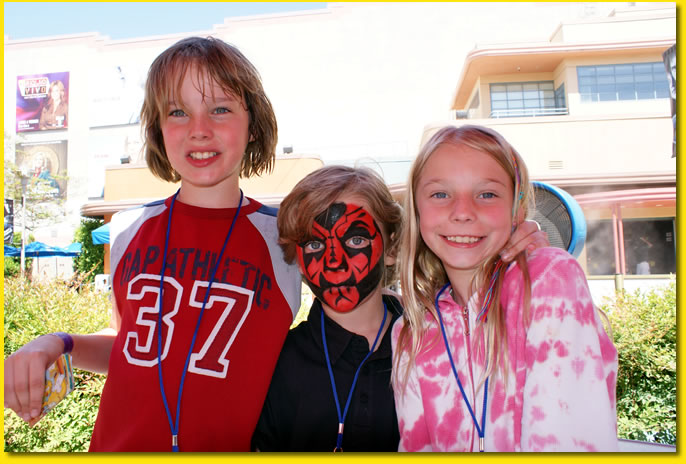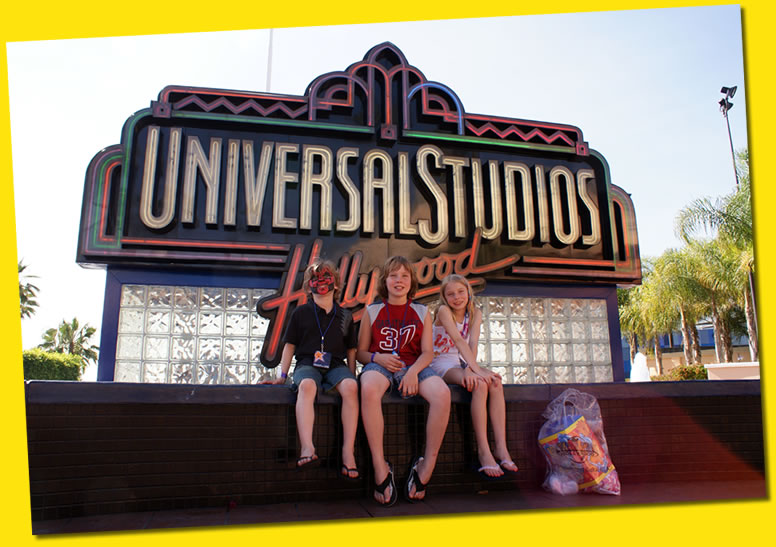 It's not a vacation unless we find a Hard Rock Cafe! Below is the Hard Rock Cafe, Hollywood, Ca.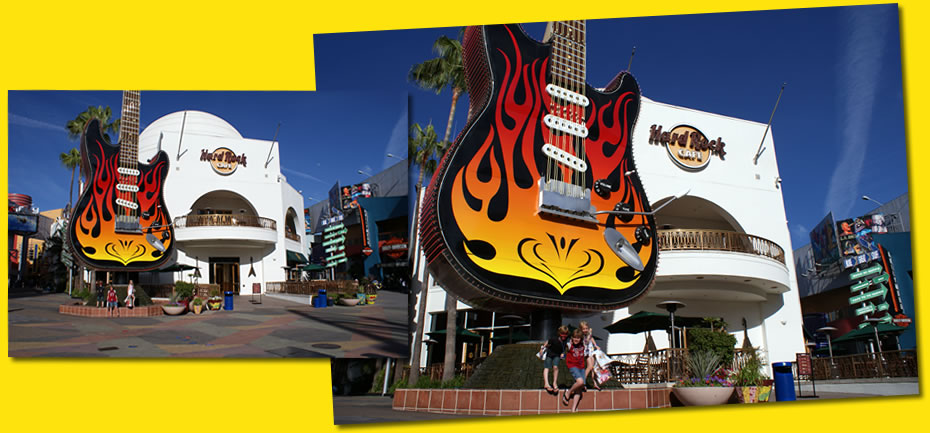 Ronald Reagan Presidential Library
All of our family vacations include something educational. Visiting the Reagan museum was 9 year old Ashley's request. It was a great idea and a wonderful experience!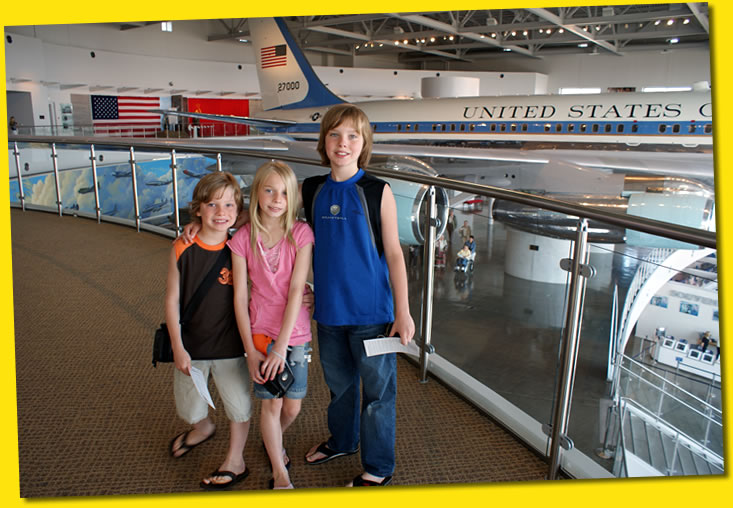 | | |
| --- | --- |
| | Kids with the Reagan statue (L), Kids with a section of the Berlin Wall (C), and Maxxy taking in the view (R). |

The Air Force One exhibit was awesome! No Cameras allowed inside so this is the best we could get...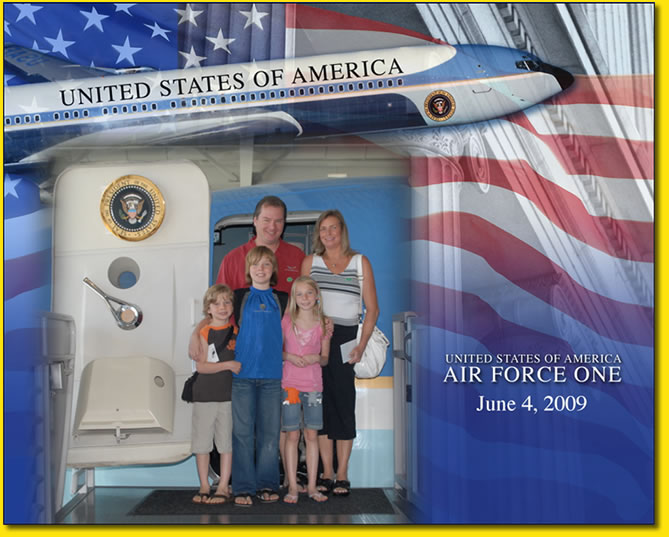 Hollywood Sign and Rodeo Drive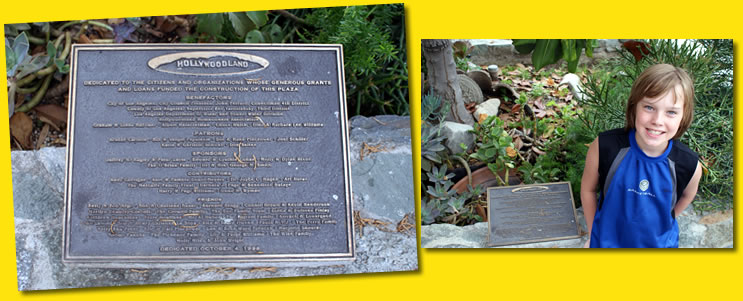 This was a main attraction for our vacation plans...the Hollywood sign. This day was for Alex..!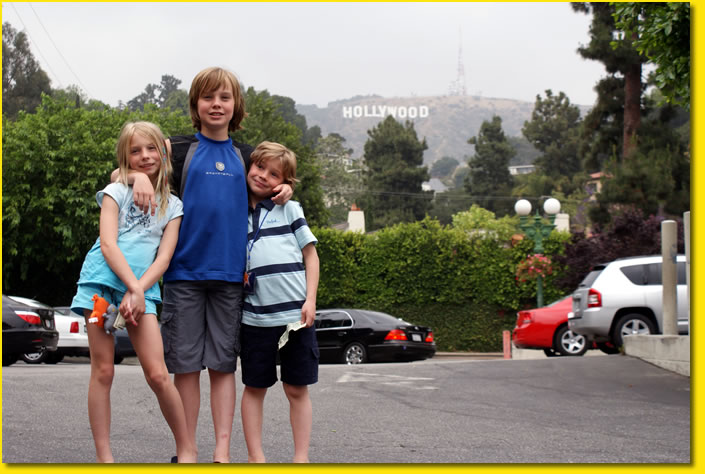 We had lunch at the little Hollywood diner (R), and then went shopping on Rodeo Drive (L) until it rained like crazy...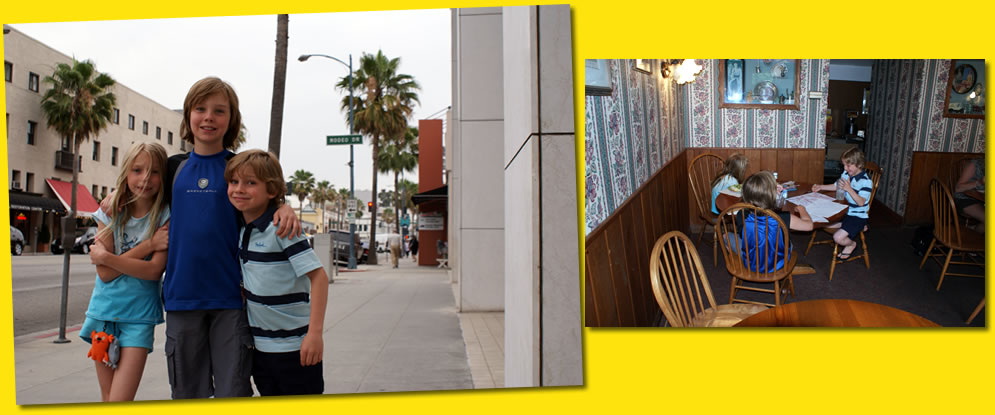 Malibu Canyon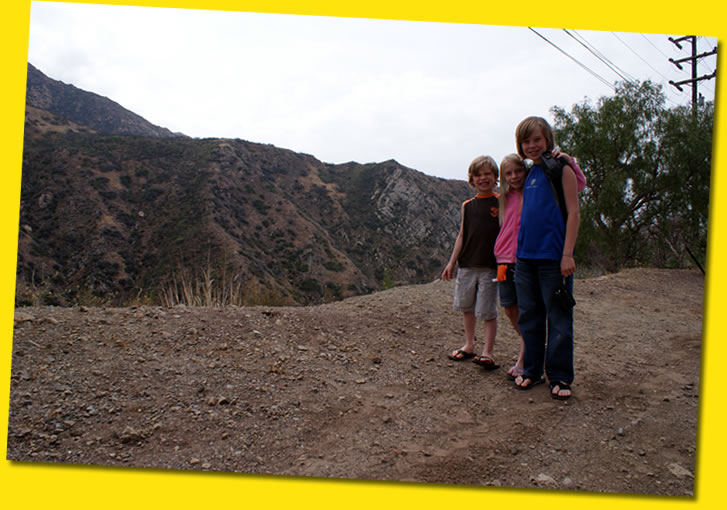 Beach Day! Back to Santa Monica Pier...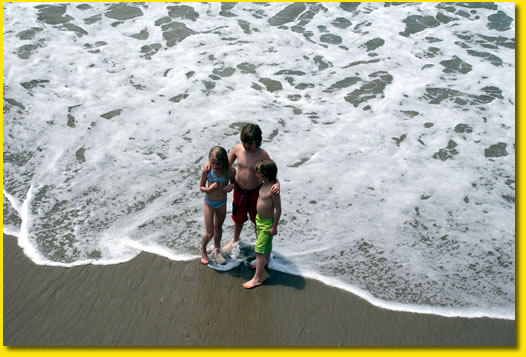 We had a great time in Malibu!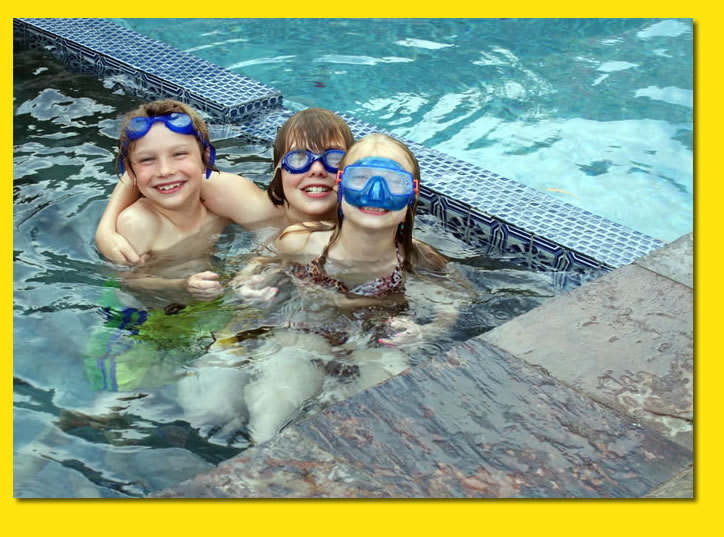 Nancy even managed to relax...

...and the Ratz did dishes (R)? I think there was an incentive?

Got up at 3am to fly home. Even that early, the kids managed to give one more smile for their SoCal Vacation...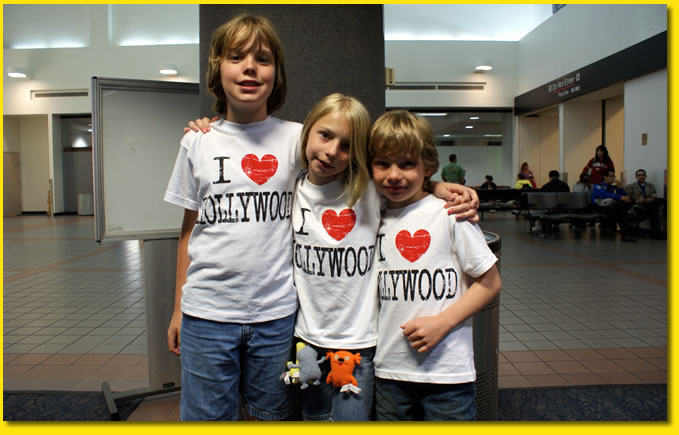 Return to jetsvettes, Corvette Collectibles and Corvette collection.