Indianapolis 500 May 27, 2007
Alex's first Indy 500, and although I've gone to Pole day every year since 1992, this was only my second attendance of the race itself. The weather was a little dicey but overall Alex and I had the best day together.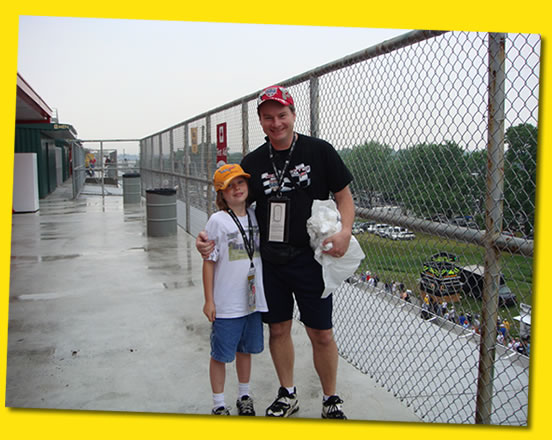 The fun for us was watching the Corvette Pace the race. One of the reasons Alex wanted to go to the 500 was to "see what a Pace Car does".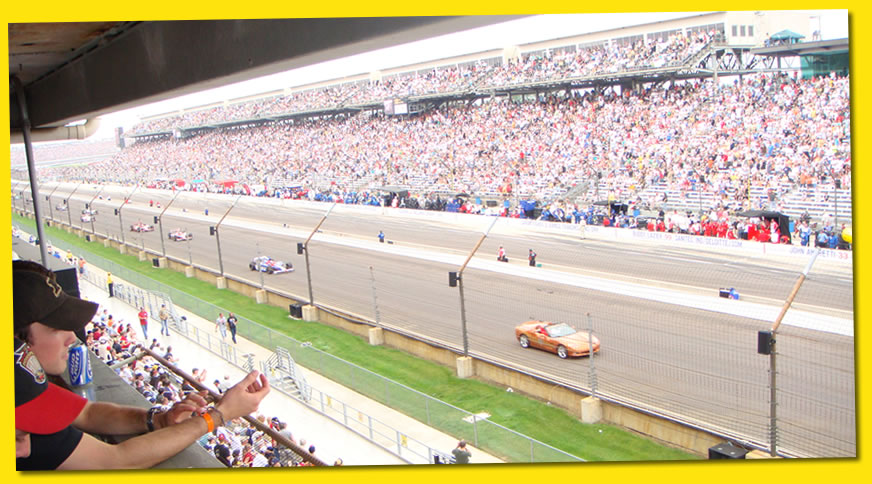 Saw the 1:24 Scale Green Light Corvette Pace Car for sale, at the race, for the first time.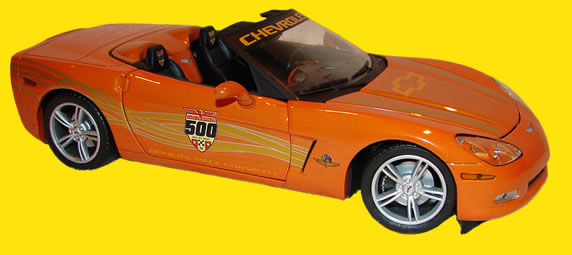 click to see the highlights of our Corvette Indy Pace car memorabilia collection
We had "Paddock Press Penthouse" seats right across from the pits and all the best action. Plus a little cover didn't hurt when the rain dampened the event.

Alex Pace Car Pics...His favorite is the 1998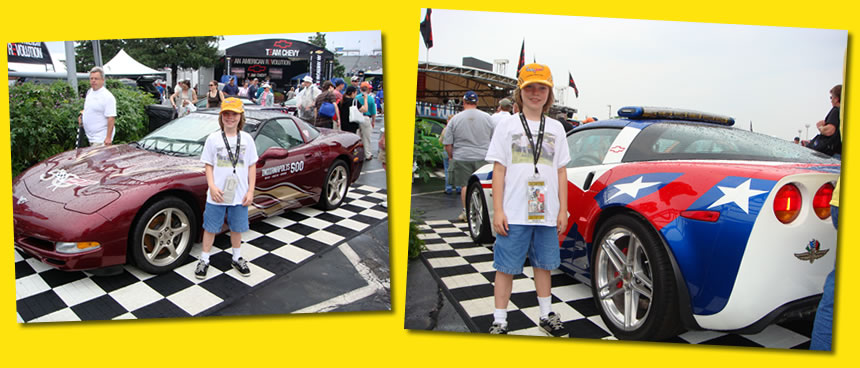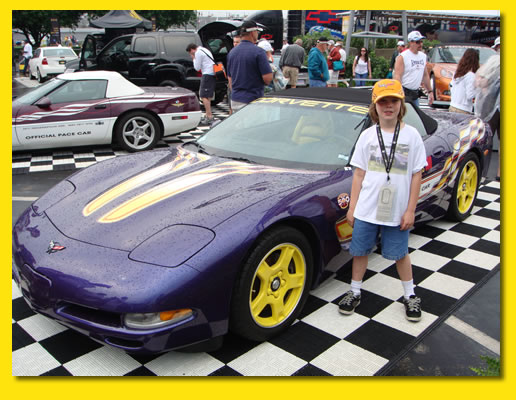 The Chevrolet Pavilion was excellent, once again...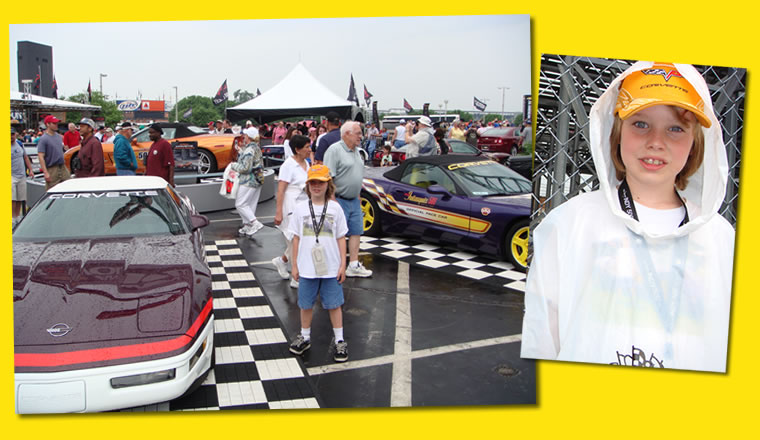 Our Hats and Tickets from a great day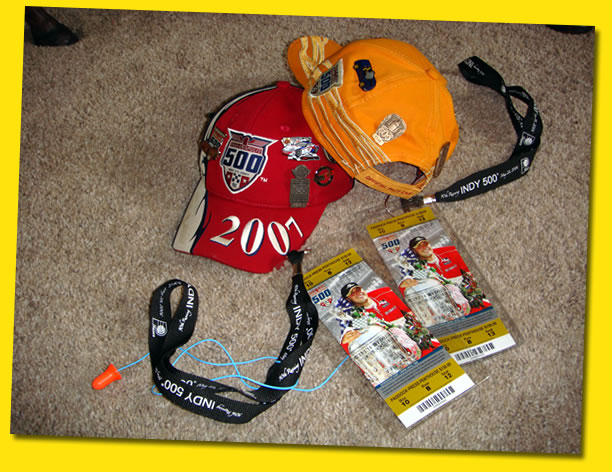 Return to jetsvettes, Corvette Collectibles and Corvette collection.