Bloomington Gold, June 14 - 17, 2007
| | | |
| --- | --- | --- |
| | | We were home from New York City for only a few days before gearing up for our Bloomington Gold trip. This year we're taking the car hauler loaded with the 1986 Pace Car. It's an interesting combo derived from the need to get all 5 of us to the show, bring a Corvette for fun, and leave capacity for a potential purchase of another 'Vette. We're not sure yet if we will buy, but there is a medium chance which will depend on the perfect next JetsVette. |
Ashley and Max help prepare the Car Hauler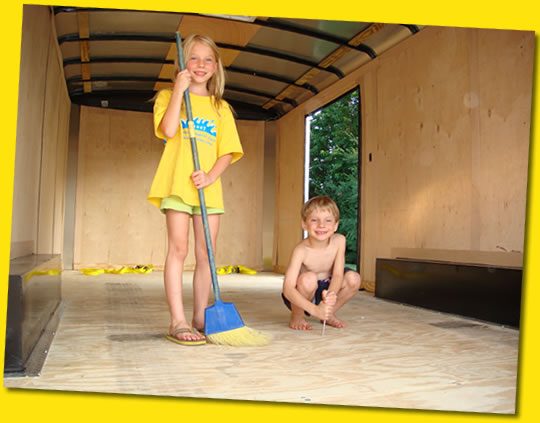 Hotel parking lot, unloading the car and gearing up for Day 1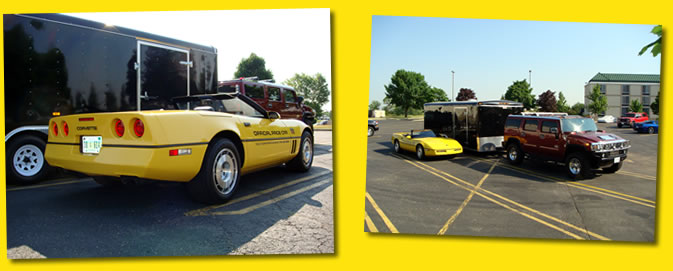 Relaxing in the room after the trip to Chicago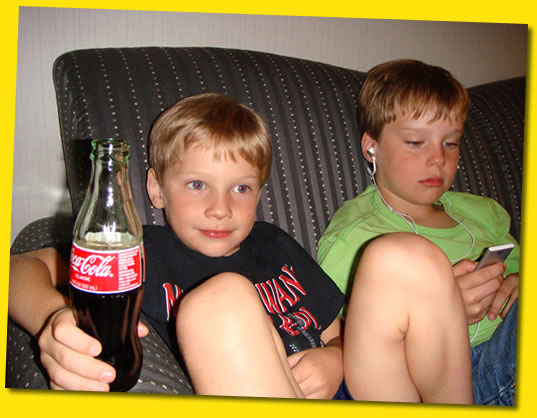 Day 1...starts with a big-screen big-donut big-breakfast!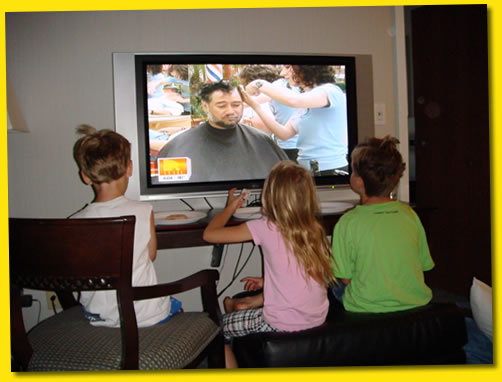 All 3 kids with our 1986 Corvette Pace Car in the parking lot of our hotel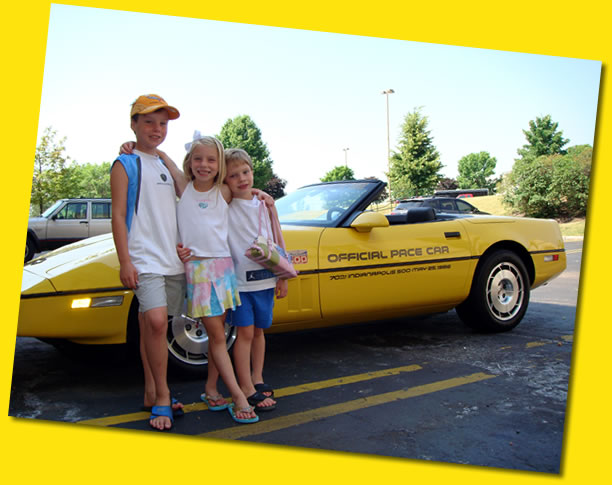 Alex and Dad drive the 1986 Corvette Pace Car to Bloomington Gold. Leave mommy and Ashley and Max behind...for now.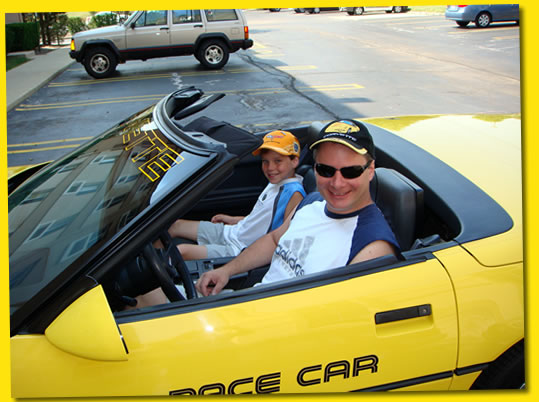 Alex posing with a Ron Fellows Special Edition Z06 (L), and with our pacer on the green (R)
I scored big with this Mr. Fury 1995 Corvette Pace Car Promo. This is #6 of only 25!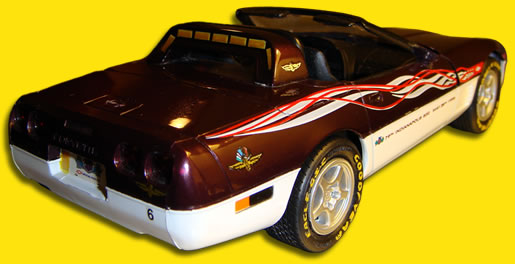 Click here to see my JetsVettes Corvette Indy Pace Car Collectibles
My little picture-taking dude takes after his dad...always looking for the shot!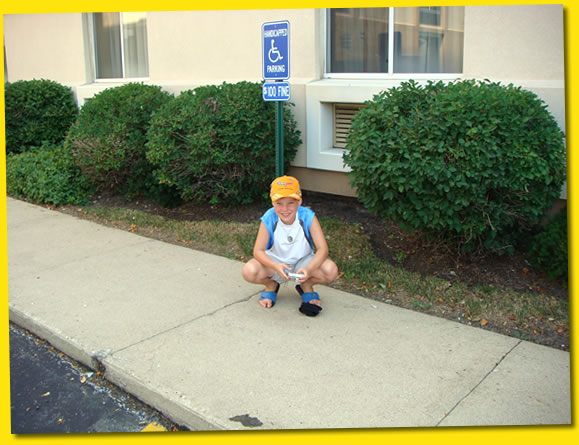 Day 2....Breakfast of a donut and slice of cheese?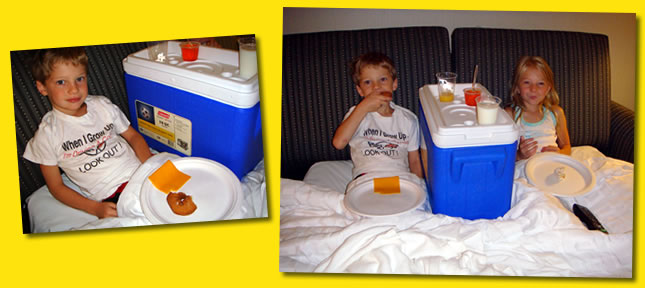 Ashley's turn to ride to the show in the Corvette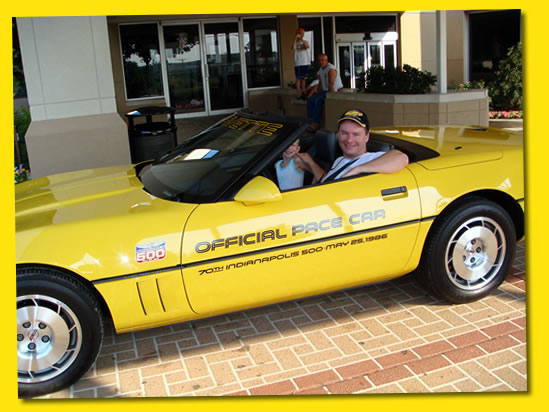 Maxxy next to a Corvette Race Car (L), Ashley with our Pacer (R)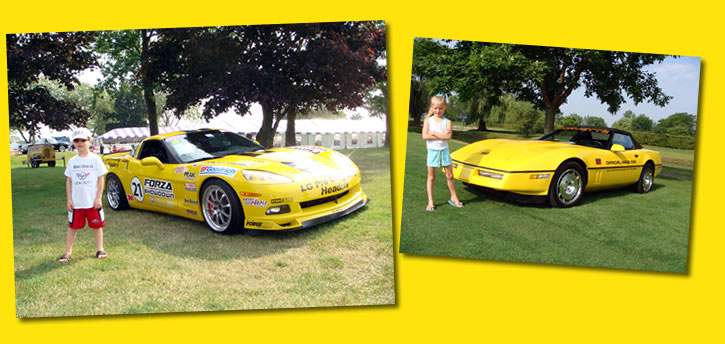 Lined up for the Mecum Auction Corvettes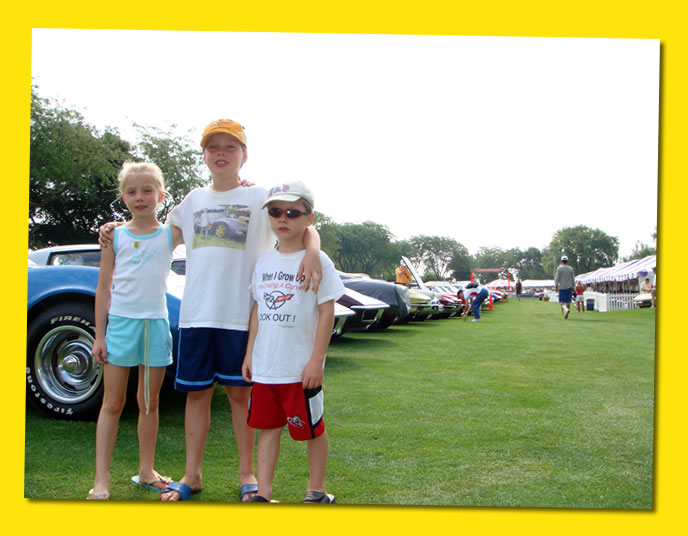 Fun during the day. How do you like Ashley's C4 Corvette earrings? (L)

Pic of Alex with a very special 1998 Corvette Pace car belonging to Chris, a Corvette Forum buddy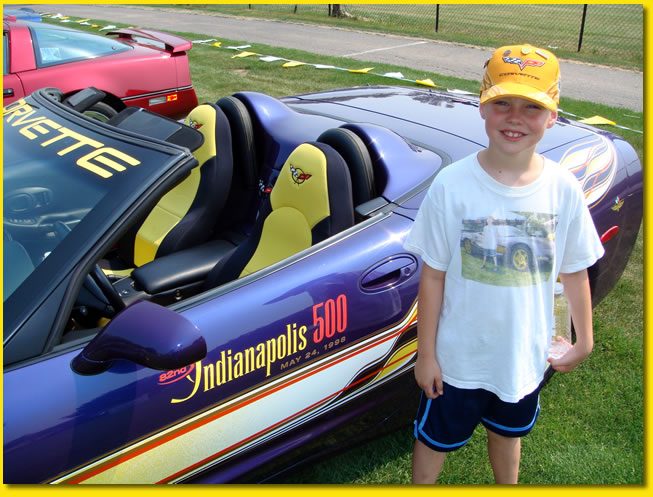 My girls taking a break under a shade tree with our car in the background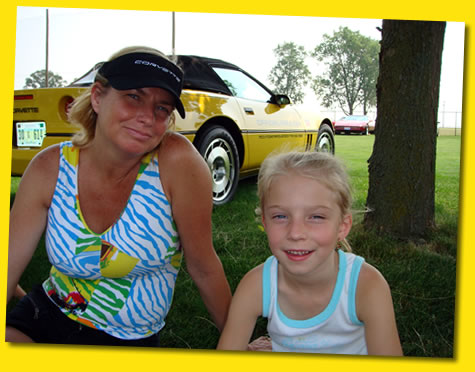 Under the Mecum Auction tent near the end of our day, each rat crashed on the cushy grass...

We were prepared to buy a car but really did not find one we wanted. It was a great time for us all and we headed back home on Father's day and looking forward to next year!

Return to jetsvettes, Corvette Collectibles and Corvette collection.